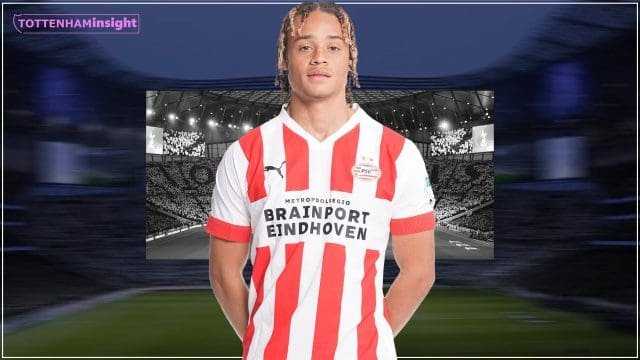 Renowned Italian journalist Fabrizio Romano has indicated that PSG is fully determined to activate the buy-back clause of the exceptional talent, Xavi Simons, and lure him back to Parc des Princes.
Simons, a dynamic 19-year-old prodigy, departed Paris Saint-Germain for PSV Eindhoven just last year, capturing the attention of numerous European powerhouses, including the likes of Tottenham Hotspur.
Fabrizio Romano recently unveiled Tottenham's keen interest in staying informed about this Dutch sensation. However, Tottenham face tough competition as Manchester United, Arsenal, Brighton, Borussia Dortmund, and RB Leipzig also have their sights set on securing Simons' services.
???? EXCL: Paris Saint-Germain buy back clause for Xavi Simons is just €6m!

It can only be activated in July, from 1 to 31st.

The final decision is ONLY up to the player. He's waiting to hear from PSG.

???? Man Utd, Arsenal, Brighton, Spurs, BVB and Leipzig asked to be informed. pic.twitter.com/PHZfoCnerd

— Fabrizio Romano (@FabrizioRomano) June 21, 2023
Interestingly, PSG still hold an advantageous buy-back clause for the young midfield maestro, set at a meager €6m. While this offers a significant edge to the Parisian giants, the final decision ultimately rests in Simons' hands.
In his current form, getting Simons would be an unbelievable bargain at that price. PSG know that and there is no wonder they are looking to trigger the buy-back clause that they hold. However, they must convince their former player regarding the same.
Simons' meteoric rise in the Eredivisie has been nothing short of remarkable. Since his move to PSV Eindhoven, he has thrived, showcasing his immense talent on the pitch and attracting the admiration of Europe's most discerning eyes.
In a single season, Simons has impressively amassed 19 goals and provided nine assists in 34 league matches. Such stellar performances have even earned him five appearances for the Netherlands national team.
With his exceptional abilities, it comes as no surprise that Xavi Simons has garnered attention from esteemed clubs across Europe. Tottenham, renowned for their astute scouting and commitment to nurturing young talents, are eagerly vying to add the Dutch sensation to their ranks.
However, the competition is fierce, with Premier League rivals Manchester United and Arsenal also expressing great interest, fueled by their rich histories and ample resources.
Only time will reveal whether Tottenham can successfully secure the signing of Xavi Simons. This unfolding saga promises excitement and anticipation as we await the final outcome.