Spurs managed to hold Pep Guardiola's Manchester City to 2-2 draw a the Ethiad Stadium amid late VAR drama yesterday.
Sky Sports pundit Gary Neville during live coverage of the fixture suggested that Mauricio Pochettino shouldn't have started Christian Eriksen, who was brought back into the starting eleven after his off-the-bench impact in season's opener against Aston Villa.
Christian Eriksen is a Tottenham player despite all the odds indicating his move away from N17 and was introduced from the bench to completely transform the match, helping Spurs to come from behind to claim a 3-1 victory.
Although he was not as effective against City playing rather a wider role and Neville claims Moura may have been better suited than the Dane to start in the tunnel yesterday.
"I'm surprised Moura isn't playing because he provides pace that would cause Laporte and Otamendi problems," he said.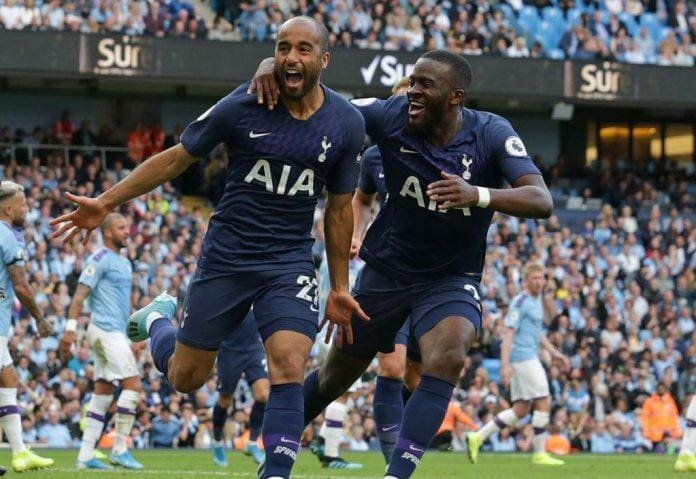 "Against Villa you probably get less space. Moura needs space to counter attack into a run in behind. Last week when Eriksen came on he's more suited to playing against deep defences, you come here today and maybe it would have been right to leave Eriksen on the bench and Moura starts."
The Brazilian, despite starting on the bench had an immediate impact coming off the bench, heading an equaliser from a corner from his first touch of the ball, as the North London side claimed an invaluable point at the Etihad.