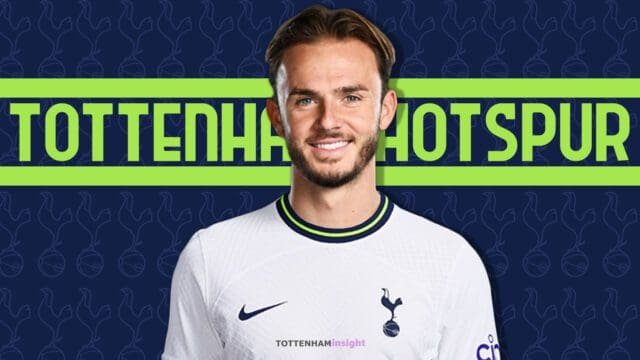 According to The Independent's Reading the Game newsletter, Leicester City are setting the bar high, demanding a jaw-dropping £80 million for the sought-after midfielder, James Maddison.
Tottenham Hotspur and Newcastle United vie for his signature. However, the path to Maddison's future remains complex and uncertain despite the Foxes being relegated to the Championship.
Both Tottenham and Newcastle, the clubs reportedly in pursuit of Maddison, are hesitant to meet this staggering price tag. Nevertheless, there may be a glimmer of hope for Spurs, as Maddison seems inclined towards a move to London.
Throughout the 2022/23 season, Maddison showcased his exceptional skills, emerging as a standout performer for Leicester City despite their unfortunate relegation to the Championship.
His remarkable form resulted in an impressive tally of ten goals and nine assists in 32 appearances for the Foxes. Such consistent displays not only caught the attention of potential suitors but also earned him a well-deserved place in the England squad.
The recent appointment of Ange Postecoglou as the manager of Tottenham Hotspur has further fueled speculation surrounding Maddison's future. It is reported that he sits atop the club's transfer wish list, indicating their unwavering determination to secure his services at any cost.
Leicester's hefty asking price of £80 million surpasses the valuations placed by both Tottenham and Newcastle by a staggering £30 million. It remains uncertain whether either club will meet this demanding price tag and successfully negotiate a deal.
Maddison is just the kind of player Tottenham are craving for. The talented playmaker could be the long-term replacement that we have been searching ever since Christian Eriksen left the club in the first place.
In Tottenham's favor, there is an encouraging factor to consider: Maddison's personal preference for a move to London, citing "family reasons" as a significant contributing factor. This inclination could potentially grant Spurs an advantage in the intense battle for his signature.
While Maddison has expressed interest in a move, Leicester City are putting up a strong resistance. Only time will reveal the outcome of this captivating saga, but Tottenham fans will know that they have to patient regarding this.