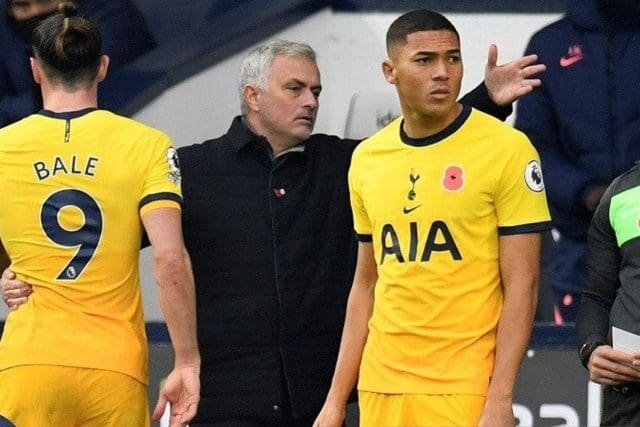 Carlos Vinicius' time in North London has been curious, coming in as a highly rated & confident lad yet his performances reflect the opposite. His underwhelming spell at N17 means Tottenham are ready to send the Brazilian back to Benfica, as search for his replacement commences with Ivan Toney the most recent to be linked with a move to North London stadium.
But all may not be over for Carlos, as according to a report by Italian news outlet Calciomercato, Jose Mourinho could be looking at the 26-year-old to take him to Roma.
It's just about a day to Roma announcing José Mourinho, and speculations over who he'd bring with him have already started – Erik Lamela being one of those speculated.
According to the report, Mourinho wants to add competition upfront for Edin Dzeko and Borja Mayoral.
Jose Mourinho brought Carlos Vinicius to Spurs, yet the pair haven't had the best of times together with Vinicius only starting three in the Premier League. Of course, Carlos Vinicius joined only in the capacity to deputise for Harry Kane. Though his display were rather disappointing and surely he'd be frustrated with himself.
Tottenham does have a £36 million option to keep Vinicius, but Spurs are nowhere planning to activate that option – which leaves it open if José wants to sign him again at AS Roma.
It could be argued that Carlos Vinicius didn't get enough time to prove himself, though did give glimpses of what he was at Benfica. And it's believed that Spurs, who understandably are reluctant to pay £36million, may rival José & AS Roma if Benfica lowers the price.
In March, Daily Mail reported that Tottenham are prepared to offer £17million for Carlos Vinicius, and given the problems the North-London-based club has had over the years to find a reasonable backup to Harry Kane, it would make sense to keep him.
Though now Spurs will have to fend off competitions from former boss, it seems.