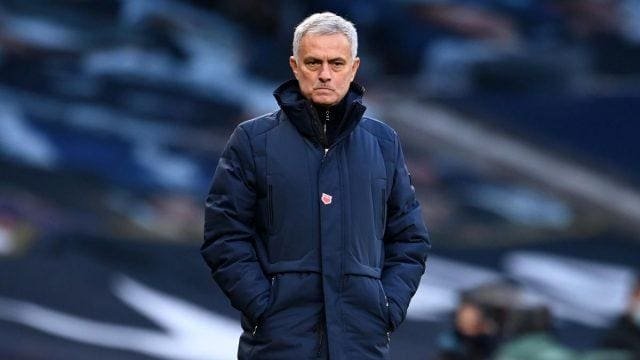 Last week, Spurs announced to the surprise of Harry Kane while unsurprisingly for many others that Jose Mourinho was relieved of his duties as head coach and Ryan Mason will take charge of Hotspur Way till the end of the campaign. Daniel Levy decided to pull the trigger just days before the Carabao Cup finals, but you could argue this was building up for some time and José was failing to deliver.
The Portuguese had endured a difficult time at Tottenham Hotspur Stadium and some pundits have suggested that it's the last of José Mourinho we see in England & Premier League.
Multiple reports have suggested Daniel Levy decided to pull the trigger as a consequence of his weary relationship with multiple players in the squad.
Its been a week since his sacking and Duncan Castles has revealed that diverse number of clubs have approached the 58-year-old. If he is to be believed, José has already been approached by Celtic, Valencia and AS Roma.
Duncan further explained that Mourinho, who is keen to get back into management, has turned down an approach from Celtic while also suggesting Valencia not being too appealing due to the club's dubious position.
Castles speaking in the recent episode of the Transfer Window Podcast:
"He (Mourinho) is keen to get to back to work, if not immediately, certainly next season. He has been handling approaches and offers since that dismissal.
My information is that the first of those approaches came from Celtic Football Club who are in need of significant managerial change. They are in need of a change of fortune to get themselves back on top of the heap in Scotland after Steven Gerrard guided Rangers to the Scottish title by a significant margin. My understanding is that his response to that approach from Celtic – not ready to coach now. There have been other offers.
"A significant one has come in Spain where Valencia are in the process of negotiating with one of Mourinho's representatives over coming in as the sucessor to Javi Gracia, who they recently sacked as coach. In the Spanish end, there is a belief that those talks are very serious and that there is a good chance Mourinho will accept the position. It's an interesting one because Valencia are in a bad financial state, have not been organised over the last few years under Peter Lim.
"They are currently 14th in La Liga. Gracia took the job knowing players will be sold and he would have to do an intense bit of coaching work – something that he was not scared of doing, something he did successfully at Watford during his initial time there. But as soon as he got into the job, even more players were sold under him than he had expected. So, looking at it from the outside, it is quite a challenging position for Mourinho to take as he would want to demonstrate his qualities and prove people wrong.
"The Third club I have heard have approached Mourinho and who he would be interested in pursuing that discussion with, is AS Roma."