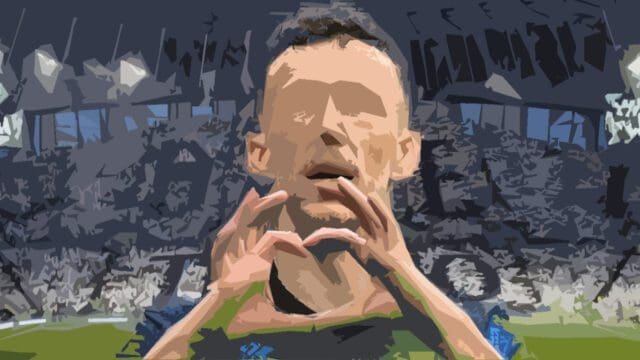 According to an article in Tuttosport, Ivan Perišić is reportedly considering a move back to Inter Milan in the upcoming summer transfer window.
The Croatian winger left the Serie A side at the end of last season when his contract expired and joined Tottenham on a free transfer last summer. This move allowed Perišić to reunite with his former manager, Antonio Conte, at Tottenham. However, with Conte no longer at the helm and a permanent successor yet to be announced, Perišić may be considering a return to Inter Milan.
The report suggests that if Inter's Robin Gosens moves to the Bundesliga in the summer transfer window, it could open the door for Perišić's return to San Siro. The article notes that the Croatian winger currently earns €6m per year at Tottenham, and to make a move back to Inter Milan, he may have to "make a sacrifice" by spreading a year's salary over two seasons.
Despite Perišić's contract at Tottenham expiring in 2024, the report suggests that Tottenham may not stand in the way of the move, given that he is a player with an "expiring contract."
However, it's worth noting that Perišić still has another year left on his current deal with Tottenham.