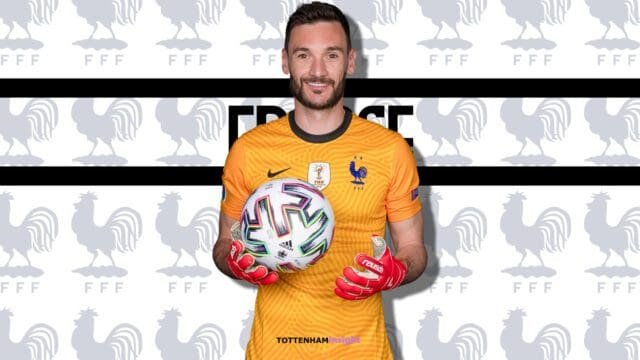 It has been a few years since Hugo Lloris has not been the main man between the sticks for both his club Tottenham and national team France. The 35-year-old goalkeeper has somewhat been underrated and went under the radar for the greater part of his 17-year career, where he played initially for Nice and Lyon, but caught the eye of the world at Tottenham, whom he now captains, for whom he amassed 343 league appearances in 10 years with an additional 139 caps for the French team, whom he too is the captain of.
However, he has surfaced as an injury concern ahead of Arsenal's north London derby next month. The 35-year-old goalkeeper joined the French national squad on Monday ahead of this week's Nations League matches against Austria and Denmark, but he has already departed the Clairefontaine camp. He has been diagnosed with a right thigh injury, which will worry Spurs boss Antonio Conte, with a trip to Arsenal scheduled for October 1.
"Arriving on Monday morning at the National Football Centre in Clairefontaine, Hugo Lloris consulted Dr Franck Le Gall," a statement from the French Football Federation read. "A small injury to the right thigh has been diagnosed for the Tottenham goalkeeper. He is therefore unavailable for the two matches against Austria on Thursday at the Stade de France and in Denmark on Sunday."
AC Milan defender Théo Hernandez has also been ruled out due to a ruptured adductor muscle. Lucas Digne of Aston Villa will take his place. Les Bleus risk relegation to the UEFA Nations League's second tier, with two points from four games, the reigning champions sit bottom in Group 1. Denmark leads the way with nine. On Saturday, Marseille midfielder Jordan Veretout was called up to replace the injured Boubacar Kamara, who had replaced Adrien Rabiot the day before.
With Lloris' injury, a natural question is bound to arise, how will this affect both his club and international team? France, on one hand, have spectacular keepers, with Mike Maignan, AC Milan's 1st choice keeper, and Alphonse Areola. Alban Lafont is named as Lloris's replacement and he too is the first-choice keeper for his club, Nantes. Maignan will undoubtedly be France's starting goalkeeper in Lloris' absence, both when injured and following the veteran's eventual retirement.
He is simply put, too good to be a backup keeper, and his winning the 2021-22 Serie A best goalkeeper is further testament to that fact. Mike Maignansettled in well with AC Milan, conceding 21 goals and keeping 16 clean sheets in 31 appearances as the Rossoneri went on to win their first league title in 11 years. So it is quite safe to say that Didier Deschamps has found an able replacement in Maignan.
Tottenham, on the other hand, do not have that luxury as they will have Fraser Foster in goal, and the 34-year-old Englishman while enjoying a decent club career never really hit his potential and throwing him into the London derby might be quite overwhelming. However, it does not seem as they Tottenham have an option unless Hugo Lloris makes his recovery in time or if the medical staff can rush him to fitness.
MUST READ: Have Spurs locked down the left wing-back positions by signing Destiny Udogie?