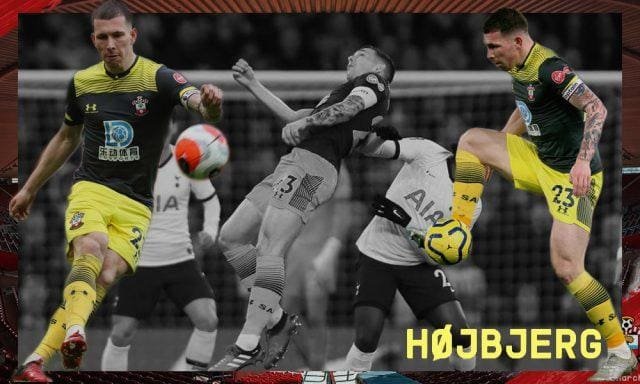 Tottenham are in a dire need of a holding midfielder and they have been linked with some players. The defensive midfield has been an issue for Tottenham since Mousa Dembele's departure for Guangzhou Evergrande in 2019.
Spurs are linked with Barcelona star Rakitic to solved their midfield conundrum. However, another player who has been heavily linked with a move to Tottenham is Southampton's Pierre-Emile Hojbjerg, a cheaper and younger option than Rakitic. Hojbjerg will be in last year of his contract at St. Mary's and therefore Spurs wouldn't have to break the bank for him.
Pierre-Emile Højbjerg – 2019-20 Midfield – Advanced Stats Radar, Southampton pic.twitter.com/qjWL1it5Dw

— Crab Stats Graphics (@CrabStats) April 10, 2020
So, if the Lilywhites bring in Saints captain Hojbjerg this summer, how will he fit into Jose Mourinho's line-up?
The 24-year-old Danish international has a lot of experience playing in the Premier League. He can play in multiple positions in the midfield but he will be brought for his number 6 role. We've come up with three ways in which Hojbjerg would fit into the starting lineup.
Holding midfield role in a 4-2-3-1/4-3-3 formation
Tottenham have many midfielders at their disposal and this makes 4-2-3-1 the best choice for Mourinho to accommodate players. Harry Winks, Ndombele and Lo Celso have started deep in the middle for Tottenham this season under Mourinho. Hojbjerg's inclusion would mean him playing in the double pivot formation. His deep role would allow another pivot to have more independence on the field. He will allow another pivot to carry the ball forward and create chances while the Danish midfielder does the dirty work behind. Most probably Jose would play Ndombele and Lo Celso alongside him. Tottenham struggled in the middle of the park without a number 6 and Hojbjerg could be the key to their midfield problem. He can also play as a single pivot in a 4-3-3 formation to allow Jose an option to play both Ndombele and Lo Celso at the same time.
This is how the team would look like with Hojbjerg in a double-pivot formation: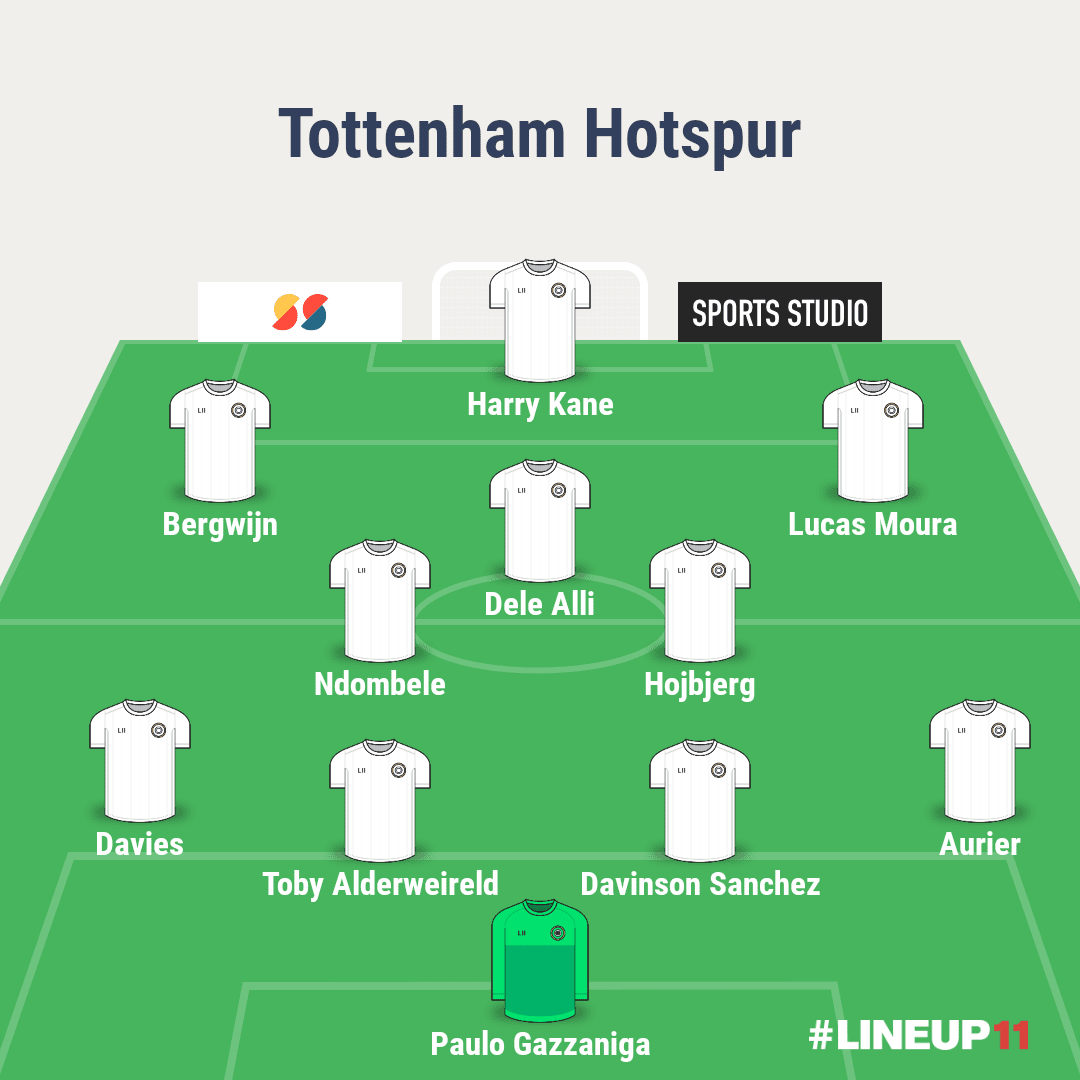 Central Midfield role in a 4-4-2 formation
Saints manager Ralph Hasenhuttl usually likes to deploy a 4-4-2 formation and this is the lineup in which Hojbjerg mainly features. If Mourinho wants, he can play Hojbjerg as a central midfielder in a two striker formation. However, Hojbjerg is not the player who could help out in attack and make a difference in the final third. But what he will offer in the midfield is stability. He can operate as midfielder and play between the boxes. He is a workhorse and can cover the space between the boxes winning the ball for Tottenham. Sissoko currently plays this role but the Danish star is a big upgrade on Sissoko in terms of interceptions and tackles. He would offer a lot of choices to Mourinho, because that's what top players do, offer choices!
This is how the team would look like with Hojbjerg in a 4-4-2 formation: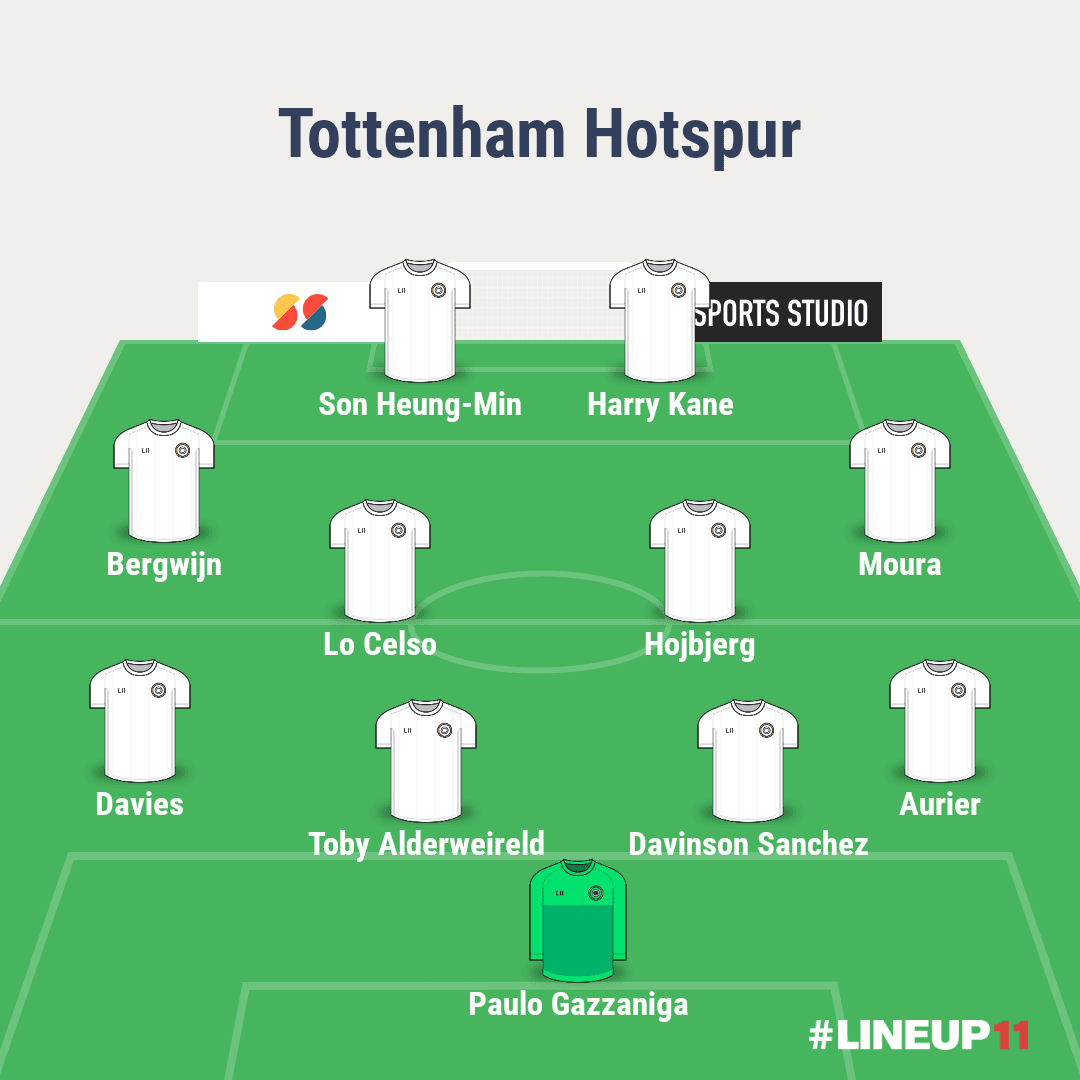 Offensive midfield role
Hojbjerg has played as an offensive midfielder in his early days. However, his offensive contributions are less. He has just 11 goal contributions in 129 appearances for the Saints. But that doesn't mean he can't operate as an attacking midfielder. He has played some games as an attacking midfielder for Southampton and can take up the role if necessary. He has the versatility to play almost anywhere in the midfield and that's what makes him a top target for Tottenham.
This is how the team would look like with Hojbjerg as an offensive outlet: