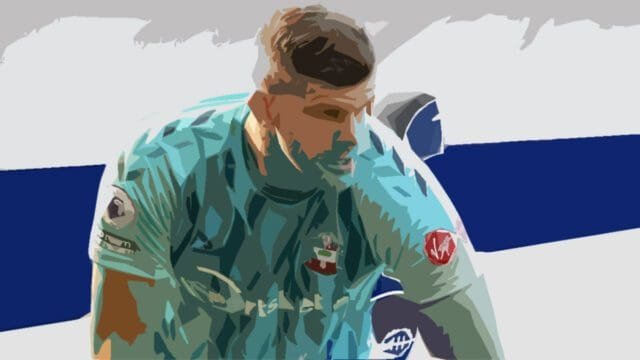 Tottenham Hotspur have confirmed their owners have made £188 million available for the club to 'further invest on and off the pitch' and this does not only mean Antonio Conte gets himself a transfer kitty but also Spurs can persuade to make him stay beyond summer.
Fraser Forster is the name coming up in light as the new signing of the club as several reports suggest that the English goalkeeper is set to undergo a medical at Hotspur Way this week.
Forster signed for Southampton in 2014 and after providing 8 long years of faithful service to the club is set to leave the club on a free transfer as his contract expires next month.
The timing of the signing cannot be more perfect as Pierluigi Gollini, the current backup goalkeeper to Hugo Lloris, is set to leave for his club Atalanta after the completion of his loan spell at Spurs.
Fraser Forster, 34, is 6ft 7inch tall, and his fierce personality in between the goalposts is admired a lot by the club and is one of the main reasons why the club wanted to sign him as their first signing of the summer. Forster brings in a lot of experience with himself that can play an integral role behind the scenes, especially with the persona side of things that Tottenham have struggled over the past decade or so.
The most notable achievements of Forster's career were the years that he spent as a Celtic goalkeeper. At Celtic, he made 78 appearances helping them win the Scottish premier league four times. Forster has also played for the England national team making six appearances for them in the past and recently got called up after 5 years in the absence of Sam Johnstone.
After the completion of this signing, Antonio Conte would be making more quality signings which would help him achieve the goal of finally winning things – something as Jose Mourinho, Conte has done everywhere he went.