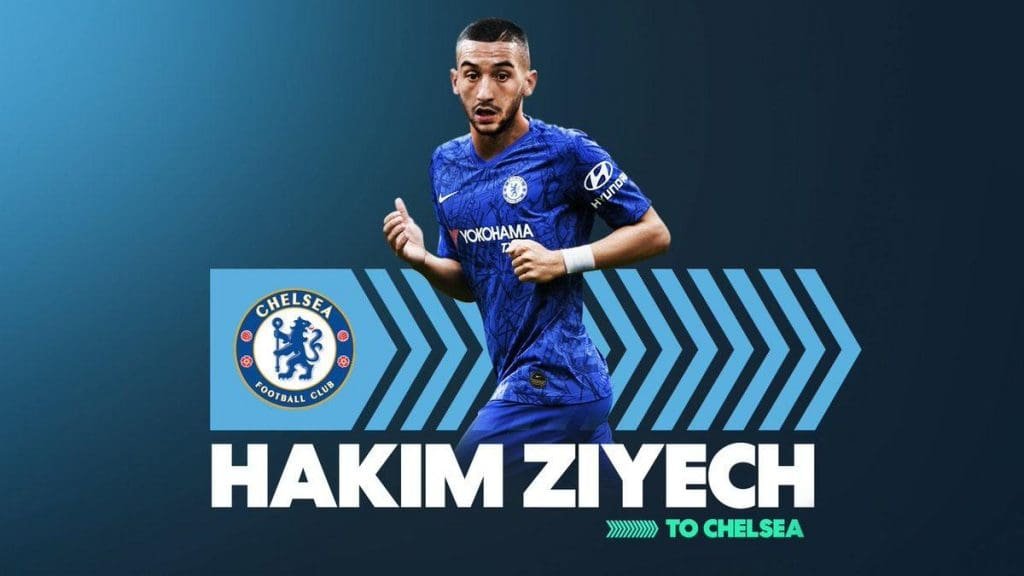 Earlier this week, Chelsea announced that they had successfully reached an agreement with Ajax over the transfer of Hakim Ziyech to the Premier League from the Eredivise.
Ziyech is Chelsea's first signing after their transfer ban was lifted and the winger seems set to join the Blues after the end of the current season.
Spurs fans will be aware of the Moroccan winger, after his heroics in the Champions League last season. The 26-year-old played an important part in Ajax's dream run in Europe last season, taking them to the semi finals, where they eventually lost to Spurs.
Ziyech scored in the second leg of the tie, seemingly putting the game to bed, but Lucas Moura's hat-trick in the second half inspired a comeback from Spurs as they reached the finals.
This season as well, Ziyech has eight goals and 21 assists to his name in just 30 outings for the Eredivise Champions.
Chelsea manager Frank Lampard has claimed that Hakim Ziyech first caught his eye in last season's Champions League, particularly in the semi final matches against Spurs.
In an interview to the Express, Lampard said: "I think he's a fantastic player. He first came into my eye-line in their run in the Champions League last year.
"I thought he was one of their standout players, particularly in their games against Tottenham. We've come up against them twice this season so I know a lot about him. I know about his qualities.
"He's got a great left foot and plays generally off the right-hand side but can play behind the front man.
"Probably when you look at us this season there have been games where we may have maybe struggled to unlock the door. He's certainly a player we hope can bring that bit of creativity and something different for us. He scores goals, assists.
"I know he's not coming now but I think it's exciting for us as a club and the fans to know that he'll be here next year."