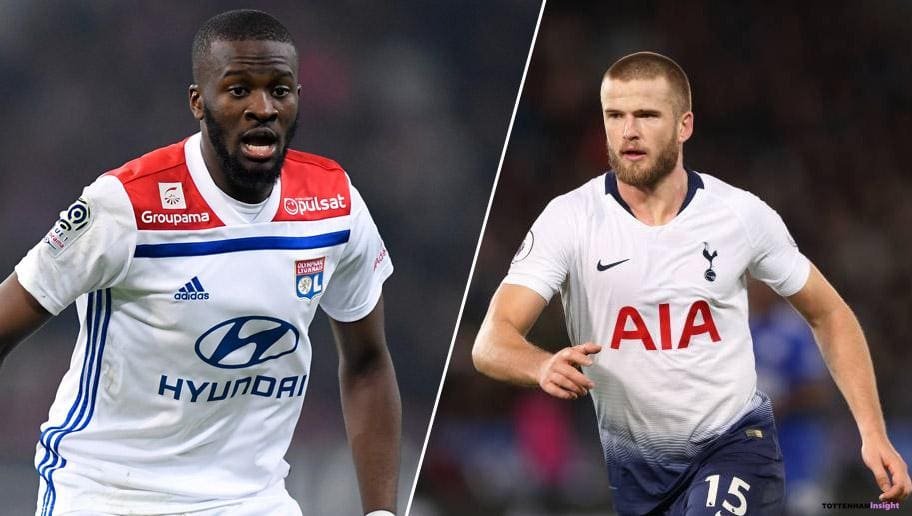 Manchester United, after failure of last summer recruit Fred, are looking for a move proven defensive midfielder in their ranks which signifies their links with England international Eric Dier.
Meanwhile, Ole Gunnar Solskjær, who seems to be struggling after tasting success initially is looking for a major overhaul at Old Trafford and Eric Dier is being targeted as their need to revamp heart of the midfield.
While United are chasing Dier, Spurs are leaving no stones upturned in their pursuit of Lyon midfielder Tanguy Ndombele. The Frenchman is being targeted by Spurs as a direct replacement for the departed Mousa Dembele but Spurs do face competition from the likes of Juventus, Manchetser City, Man Utd and PSG for his signatures owing to his impressive performances in the last couple of season in French top tier.
Though despite interests from all over Europe, Tanguy recently admitted his will to join the recent Champions League runners-up in England and Tottenham are likely to seal the deal soon (atleast as per the reports by various reliable news outlets). While Tottenham already have a £60million bid rejected with willing to sell the player for a fee in the region of £80 million.
The Mirror recently reported that Manchester United are interested in Eric Dier and Tottenham maybe tempted to sell the Englishman for funding Ndombele's move to North London.
However, given the talent of Dier and Pochettino's likeliness towards the-twenty-five-year old though considering he rarely featured for the club last season owing to his injuries his future stands uncertain.
Eric Dier arrived at Tottenham from Portuguese side Sporting CP and has since become a valuable player under Mauricio Pochettino and despite his struggles from injuries last season, Dier made twenty appearances for the club scoring three goals in meantime.
The chances of Dier leaving Spurs for United are slim while Spurs could sell the likes of Fernando Llorente, Trippier, Aurier, Wanyama, Lamela and Janseen to raise funds for bringing in Ndombele and Lo Celso. While the probable sale of Eriksen would also give Tottenham a huge sum of cash to bring in new players.