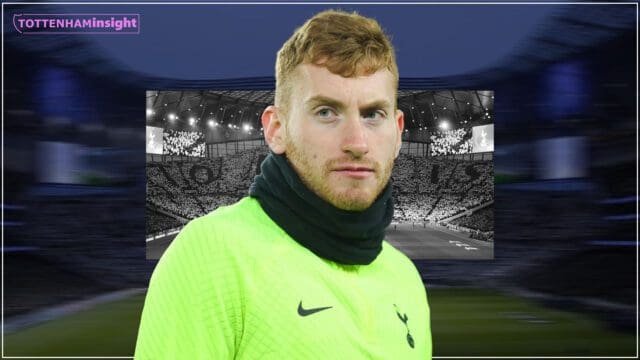 Dejan Kulusevski, who was on loan at Tottenham Hotspur from Juventus, has expressed uncertainty circulating his permanent signing at N17 following his loan deal.
The Swedish ace made an impressive impact during his initial six months at Spurs, although there has been a steep dip in his performances this season. While there were some indications surrounding indications of a permanent move to Hotspur Way, recent reports suggest that Levy may have second thoughts.
Kulusevski himself has now commented on his future, indicating the need for discussions with the club.
In January last season, Dejan Kulusevski joined Spurs on an 18-month loan deal from Juventus. He had a strong start to his time in England, contributing five goals and eight assists in the second half of the last season. However, his performances have been less impressive this year, partly owing to the team's overall struggles and to his own injury concerns.
Speaking to Daily Mail, he said: "I don't know honestly… we will see. I'm just focused on the pitch, I tried to do as good as I can and now of course it's time to speak with the club."
Despite Kulusevski's somewhat underwhelming displays this season, there are those who maintain that his innate abilities and future prospects render him a player of considerable value and one who merits a permanent signing. The young winger has exhibited flashes of his immense talent and has garnered a warm reception from the supporters. Given the team's enhanced overall performance and increased stability, there is a strong possibility that he could thrive at Tottenham. The consensus among fans and experts is that releasing him would be an error, as he possesses the capability to accomplish remarkable feats once the team is back in top form.