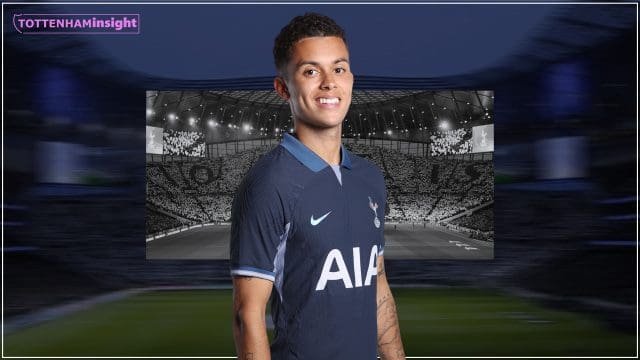 Brennan Johnson confessed that before to signing with Tottenham Hotspur, he discussed about the club with Ben Davies, who 'was incredibly enthusiastic' in his chats with Brennan about Spurs and said 'unbelievable things' about the clubs, following are the words spoken by Brennan to the Athletic:
"It's special being a Spurs player. It's a dream come true for me to play for a club of this stature. If I went back and saw myself where I am now, I wouldn't believe it for a second, but everything happens for a reason. I've enjoyed the ride so much and I'm really proud of where I am now – I can't wait to keep pushing forward."
"The way the club's going at the minute it feels like it's in such a good moment and going in the right direction. Everyone's onboard, the fans are unbelievable, the manager has come in and the players have got behind him so at this moment in time it was the perfect decision for me and something I wanted to be involved in."
"I've been really impressed. I've managed to watch two of the games against Bournemouth and Brentford on the opening day and the style of play has been incredible. I think all the players have got behind it and you can really see them coming together."
The emphasis on a particular style of play and player characteristics likely played a pivotal role in the decision to pursue Johnson over Jota. Postecoglou has a very clear vision for Tottenham and that certainly is a good thing. Exciting times lie ahead for us.
Can't wait for this international break to get done with, some Ange-ball on the way…
MUST READ: Tottenham's shock transfer window revelation: Jota's surprise offer and the Brennan Johnson coup