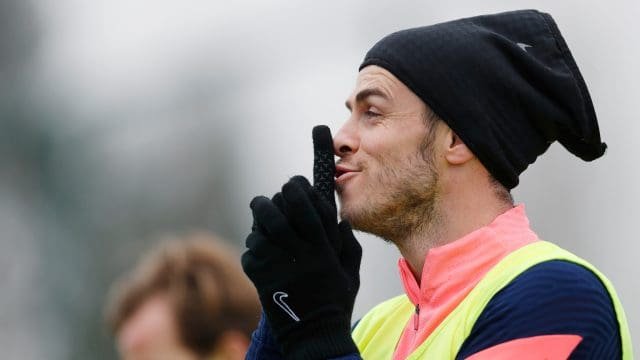 Gareth Bale has just started to impress wearing that Spurs badge, and with Tottenham said to have the first refusal to bring back Gareth Bale on another season-long loan from Real Madrid. Some reports suggest Daniel Levi will offer the club's next manager the chance to do so.
But AS contradicts with all the stories about the Welshman coming back to Tottenham or joining Carlo Ancelotti at Everton, as he believes he'll be a Real Madrid player once again. According to AS, who say sources 'very close' to Gareth have told them that he 'sees himself' playing for the Whites from Madrid next season.
The same sources also declare that Spurs doesn't have any clause in the current loan deal which will allow them a preference to bring Bale back to N17 next year. So, for Gareth to return to Tottenham, they'll 'have to start (negotiations) from scratch' with Real.
With Bale not determined to drop off from his current pay, it would be difficult to find a solution in this regard with Gareth as well as Real Madrid. Tottenham only pays half of his wages this year.
Although most important of all is the future of Zinedine Zidane. They share a rocky relationship and Bale's thinking will be centered around whether the Frenchman is at the helm at Santiago Bernabeu post the upcoming summer. And if Zidane was to leave, Bale 'would be delighted' to end his career with Madrid 'in style'.
And with Bale's performances in North London, there is a growing belief in Spanish Capital that the Welshman can still be of use – as only Karim Benzema scored more than Bale this season.
If Bale were to end his campaign well, followed by a decent Euros – it'd be a big impact on if Real would use him next season or let him off books, the latter would save them €30m.
As of now, Bale would only accept something which maintains his paycheque and 'brings him something in sporting terms', so Levy has a task in his hands if Spurs were to keep him for the upcoming campaign.