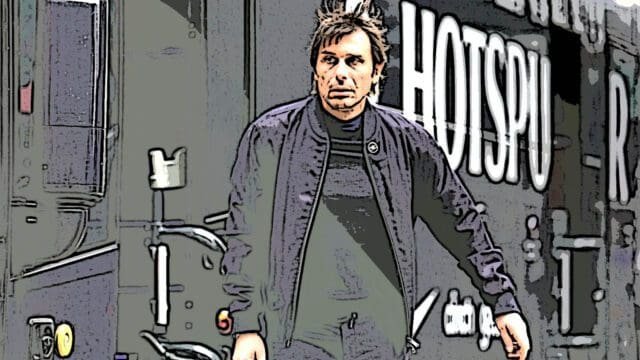 In a recent interview, Antonio Conte says he could be Spurs' Jurgen Klopp but asks for financial backing from Tottenham Hotspur club if they want to compete with European giants such as Liverpool.
With the recent rumours linking him to PSG, this interview indicates the contrary, that Conte is here to stay and suggested he would sign a new contract if he was sure he would be back in the same way as the German at Anfield.
Fans have always believed that a renewed metering contract is highly unlikely, but such news only gives fans much-needed hope. The Italian has only been brilliant for the Spurs, although his 3-4-3 tactic has been questioned in recent times. Even after all that, Tottenham definitely needs Antonio Conte to stay.
Liverpool & Jorgen Klopp is an undeniable match made in paradise, where he joined the club in 2015. The German showed the world what a great manager can do if he is supported by the club, leading the team to 3 UEFA finals and the first league title too.
The Italian was asked whether Spurs are in a similar position now to Liverpool were when Klopp took over in 2015, he said: "I don't know but if I was sure this type of situation can happen, I sign, you understand?
"But also the time for Liverpool was easier than now because when Liverpool started this work with Jurgen, they were a top team but not in a way they are now – so consolidated with an important manager, always the same team, big investment, big money spent on the transfer market.
"They had also the right space to improve and reach this.
"Now, in my opinion, I am talking about this league, it is more difficult because the space is not so big.
"To reduce this gap, you need to spend a lot of money because you need to buy important players. You have to know this otherwise you cannot reduce this gap and hope always for a miracle."
With his January signings like Dejan Kulusevski making waves in the Premier League, the Italian manager seems to know the players he wants and hence the club should not hesitate but invest in the ' Conte Dream'.
Antonio Conte further added his admiration for how the Liverpool side turned themselves into European Giants under Klopp: "First of all, it depends on the desire of the club. When Liverpool put Jurgen in charge seven years ago, they wanted to build something important.
"If you want to create something important you need time and you need patience, especially if you start working with a team that starts behind the top positions. It is not easy.
"It is not simple because you have a master in front of you, you need time, you need a big investment because you have to spend a lot of money if you want to be competitive and try to reduce this gap. Otherwise, you have to accept to stay in the middle."
The fans also asked the club to correct their previous errors, while the COYS were serious contenders for the title both for the first league and for the UCL under Poch. But the club failed to support Mauricio Pochettino, which led to their collapse.
It's very clear that unlike his previous terms under different teams, Conte is ready to stay with Tottenham and has the vision to make them serious title contenders in the next few seasons. That can only happen if he obtains the money he wants to spend and the players he wants for his team.
Spurs will be looking forward to that #4 spot as they host their biggest rivals Arsenal on Thursday, with three games to play.