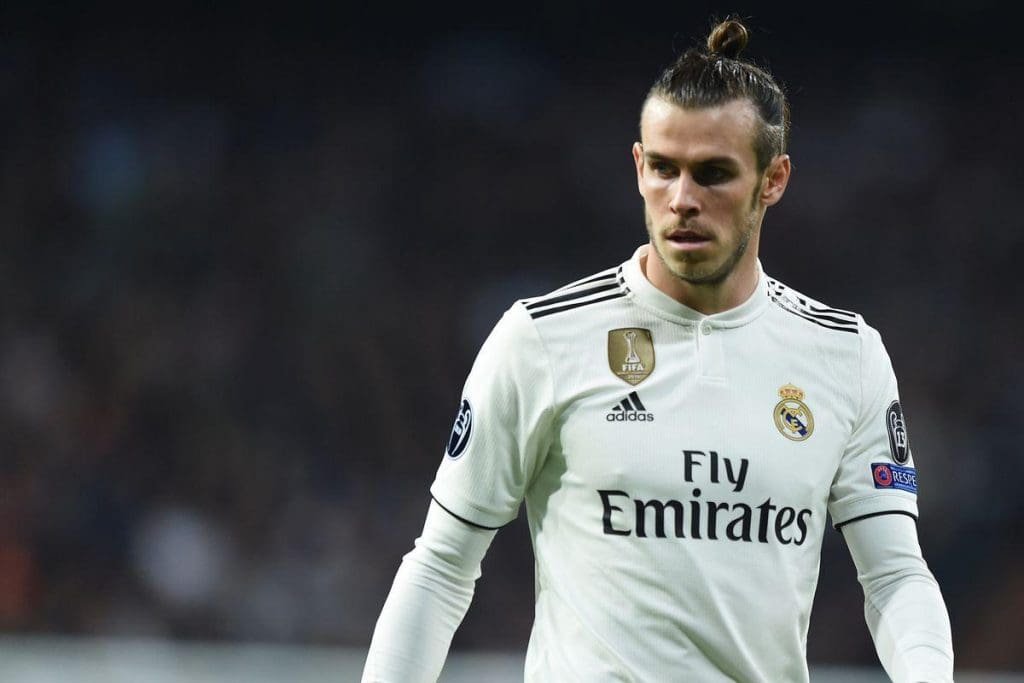 Never ending links of Tottenham and Gareth Bale, story of every transfer window and that stays the same going into summer this year as well.
Although there is something different about this – The Welshman is apparently seriously considered out of Real Madrid and a romantic return to Tottenham Hotspur is on the back of the papers. But is this deal really worth all the talks?
Let me start with listing all the probable ways (as per various reports) Tottenham can sign Bale – a possible loan deal, or maybe Christian Eriksen boarding his flight to Madrid or maybe even a free transfer owing to Gareth Bale and his employers terminating their current agreement.
Bit of a back story & facts – Gareth Bale moved to Real Madrid back in 2013 for a then-world record deal worth £85 million. In 2016, he signed a new contract at Santiago Bernabeau increasing his buyout clause to €1billion (£878m). Now with Zinedine Zidane at the helm and desperate to get rid of Bale this summer, it is unlikely that his release numbers will be met. A deal lot cheaper will be agreed especially with under-firing form in the recently concluded season and some credit to injury vows as well.
The Wales International is a superstar for sure – someone all teams (except Real) will lay red carpets to sign. But the problem lies in financial aspects, Bale earns £350,000 per week from his current deal in Spain and even if he is signed on loan which will come not less than about £18.2 million per campaign before any sort of bonus is considered.
Its unthinkable that Tottenham will consider such kind of deal especially with the wage bill it complements.
Now of course it being a loan deal, Real Madrid will subsidize portion of his wages – lets say the men from Bernabeau pays off fifty-percent of his wages which still brings the figure down to £175,000-per-week which will be more than three of the clubs big names in Davinson Sanchez, Christian Eriksen and Heung-Min Son.
If Tottenham are willing to kneel on Bale's current demand, he would create a skyscraper of his own in the wage bill which (Spurs portion) lies only £25,000 short of Tottenham's highest earner Harry Kane who is earning £200,000-per-week as of now.
Now there is a section of marketability that comes with every big player and talking about it – Yes, Gareth does bring lot of fan following from around the globe with him and you would argue shirts sales will help club reimburse some of the paid portion. Lets be realistic, its very rare that those shirt sales has any plausible bearing on the club making money back – but it is also prescient to ask whether or not Bale is actually worth this kind of outlay.
Now, Tottenham's second highest earner Heung-Min Son – who bags £140,000-per-week has already cemented his left wing spot which turns out to be Gareth Bale's preferred position as well. Another red light.
Now is Bale better than Son? – Well I really need to answer that?, The Welshman featured in forty-two games this season in all competitions meanwhile Son appeared in forty-seven; the South Korean has a tally of 20 goals and 10 assists (and could add to that tally in the Champions League final) as his highly priced counterpart netted fourteen and laying off six.
So Why would Gareth Bale suddenly come in and earn more than Son, and not to forget the former will also receive fifty percent of his cut from Real Madrid as well.
Now the question is Will Gareth Bale take a financial hit to get his dream return to Tottenham? – Only Harry Kane and Heung-Min Son earn more than £100,000-per-week or £5.2 million-per-annum with other key faces viz. Eriksen, Moura and Sanchez earring £80,000 weekly. Even if Bale considers to take a hit, he will have to hit off £12million on yearly basis. Lets be realistic – He ain't taking that big hit.
The question is Why are papers linking him for a return to Tottenham when everyone knows it just neither fits nor makes any sense.
A deal like this could cause a major problem for Tottenham in the long run.
Alexis Sanchez stays a permanent example of irregular disparities of wages and genuine contributions.
I'm sorry, But a deal like this just doesn't add up for the good of Tottenham.