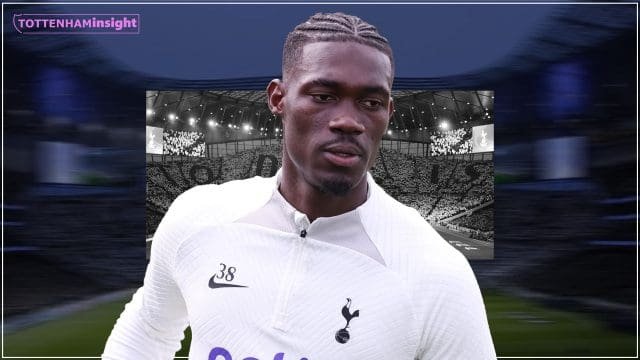 Tottenham's pre-season tour takes a nasty turn!
In the pre-season friendly clash against Lion City Sailors, Tottenham Hotspur encountered an unexpected setback that has fans and management concerned.
The spotlight fell on Yves Bissouma, the talented midfielder who had been shining on the pitch recently. Alasdair Gold, the eminent London journalist covering Tottenham Hotspur, broke the news via Twitter, revealing the potential injury that left Bissouma slumping to the floor at half-time.
Anxiety over Bissouma's fitness loom large
Tottenham's pre-season tour, a crucial part of their preparations for the upcoming challenging season, took a worrisome turn when Yves Bissouma seemingly suffered an ankle issue.
During the warm-down drills at half-time, Bissouma showed signs of discomfort and had to be helped off the field. The Mali international was reportedly holding the same ankle that has plagued him before, raising concerns over the seriousness of the injury.
This injury was what was hampering the talented midfielder throughout last season. This was also the main reason why Antonio Conte could not get the best out of him at any point.
Postecoglou's key asset hangs in the balance
As Ange Postecoglou named a strong line-up for the first half, Bissouma's presence was pivotal to Tottenham's midfield prowess. The midfielder seems to be one of the first names for the Australian tactician.
The Australian manager had big plans for Bissouma in the upcoming season, considering him an essential element of the team's playing style. He seemed to have been really impressed by the level in training.
With an injury potentially sidelining him for an extended period, the hopes of fans and the management rest on a swift recovery for the midfielder.
For the kind of football that Postecoglou wants to play at Tottenham, there is no midfielder in the squad better suited than the talented Bissouma. Spurs fans will be hoping that this is just a knock.
Bissouma's time at Tottenham has been marred by injuries. Just when he seemed to be turning over a new leaf, it looks like he has hit a roadblock. Let's see how this injury of his pans out.