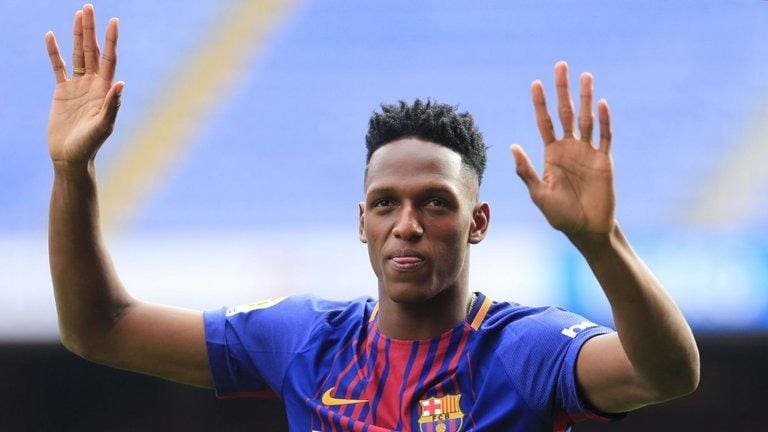 Colombian centre-back Yerry Mina has been under the Spurs radar post his world cup performances where apart from his rock solid defense his 3 goals in 4 appearances proved his capability of a threat in set pieces for his team.
But despite his performances, he is not confirmed to start every match for Barcelona with Gerard Pique and Samuel Umtiti in the centre back position. He transferred to Barcelona in the January window of 2018 from Palmeiras having signed a deal with the Catalans till 2023, did not get much play time with only 5 appearances to his name in the remainder of 2017-18 season.
Irregularity in appearances can be the scenario this season as well, so a loan move may be in order and interest from Merseyside club Everton as well as Tottenham could lure the Colombian to England.
Spurs have Davinson Sanchez who partnered Mina during the World Cup 2018 and may become a reason for Mina's transfer to North London. With Mina just being 23 year old Barcelona may consider him sending on a loan to get him proper game time and experience. Strong tackles and quick short passing technique of Mina will make it easier for him to build up the chemistry with the Spurs team while his height advantage would help in winning aerial duels as well as a good target man for set pieces.
With Spurs being in UCL as well as the domestic competitions and the upcoming UEFA Nations League, a non-European defender could be a nice addition to solidify and rotate the defense to give a good rest time to the players who are scheduled to participate in every competition.