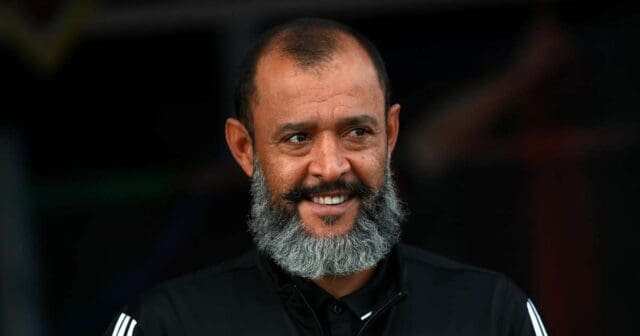 Daniel Levy hired Fabio Paratici as the director of Spurs to improve the disorganized working model at Tottenham Hotspurs. The first task looming over his head is to find a man credible enough to lead the club's most important assets (players) on and off the field. Paratici must fill the vacant position of Manager by signing a person to take Spurs forward in terms of footballing aspects. The current favorite to land this Job is former Wolverhampton Wolves manager Nuno Espirito Santo.
Spurs were doing decent under Mourinho, as the Portuguese tactician helped them to reach the final in Carabao Cup and gave them a bright start earlier that season. After a run of inconsistent results, the North London club sacked Mourinho and has failed to replace him since. Spurs were linked to many, if not all the available candidates for the job. After failing to land Antonio Conte, Graham Potter, or re-signing Pochettino; Paratici shifted his attention to signing former Roma manager Fonseca. After a long tussle, Fonseca rejected Spurs' offer leaving them desperate in search of the head coach. The dramatic U-turn in the Fonseca saga made Lilywhites shift their attention to Gattuso following the Italian's exit from Fiorentina. Spurs are now looking likely to settle on super-agent Jorge Mendes' client and former Wolves manager Nuno Espirito Santo.
Portuguese's name being linked to Tottenham has divided fans into polarizing opinions on social media, but most of them seem against the decision to hire Santo. One major reason why Tottenham fans aren't keen on Levy and Paratici ending their long search for a manager with the appointment of the 47-year-old is down to his pragmatic style of play. Speaking about the ideal candidate, Levy was quoted saying,
"We shall focus on the recruitment of a new Head Coach. We are acutely aware of the need to select someone whose values reflect those of our great Club and return to playing football with the style for which we are known – free-flowing, attacking and entertaining – whilst continuing to embrace our desire to see young players flourish from our Academy alongside experienced talent."
Espirito Santo's style of football doesn't match what Levy desired to have in his new manager. Even during the season when Wolves were at their best under Nuno, his style was not free-flowing or attacking. His team was defensively sound and relied on counterattacks for goals. Similar to what Jose relied on in his last days at Spurs. Here is Wolves attacking metrics under Nuno last season which clearly contradicts to what Levy wants (or atleast wanted) in the man incharge:
xG (Expected Goals) – 38.62 (16th)
PPDA (Opponent Passes Per Defensive Action) – 14.13 (15th)
Big chances created – 28 (20th)
Goals per match – 0.9 (16th)
Possession won final 3rd – 122 (18th)
Spurs boast a plethora of attacking talent in their squad. Players like Harry Kane, Son, Lucas, Lo Celso, Dele Ali, and Bergwijn would be criminally under-utilized if Nuno brings the same style of play at N17. While Nuno was at Wolves, he was praised to keep big 6 on their bay, but it was not a brave approach going into the game. Spurs are the team who wish to finish top 4 and play Champions League football every season. If they play with this approach, there is no way they will make it above Europa League spots.
In his Wolves days, Santo heavily relied on 1-0 wins to earn the 3 points. They hardly scored in the first halves and prayed Spanish winger Adama Traore to come out with something. Attacking talents like Raul and Jota were not properly utilized by Santo, thus later left for Liverpool. A similar scenario could happen with Spurs' talisman Harry Kane, as top clubs in England are interested to have him in their squad.
Despite the criticism, Paratici is believed to want a more conservative approach to games and the Italian is a fan of Espirito Santo, thus explaining the links with the former Wolves boss.
Paratici has a strong relation with Portuguese agent Jorge Mendes, while previous names Gattuso and Fonseca are also represented by the 'super agent'.
Espirito Santo, helped Wolves to sign many talented Portuguese players, and thus, appointing former Wolves gaffer would result in numerous links with the players on the books of Mendes' Gestifute agency. This transfer model worked for the Midlands club but, it may not be as impactful in London as this will tie Tottenham to an agent driven market which is something no one at N17 wants. Jorge Mendes involvement will definitely be a disaster.
Nuno Espirito Santo was on course to take over a job at either Everton or Crystal Palace, and it was reported that he held talks with both of these clubs. His new links with Tottenham could mean that the Portuguese's return to Premier League is imminent and it could very well be Levy and Paratici's choice as the new Tottenham Hotspurs manager.
Now, if he's appointed, we should give Nuno a fair chance at the job – hoping he'd prove everyone wrong. But this is more of a broad problem which Levy & Patrici should be responsible for rather than Nuno or Jorge Mendes or anyone else.