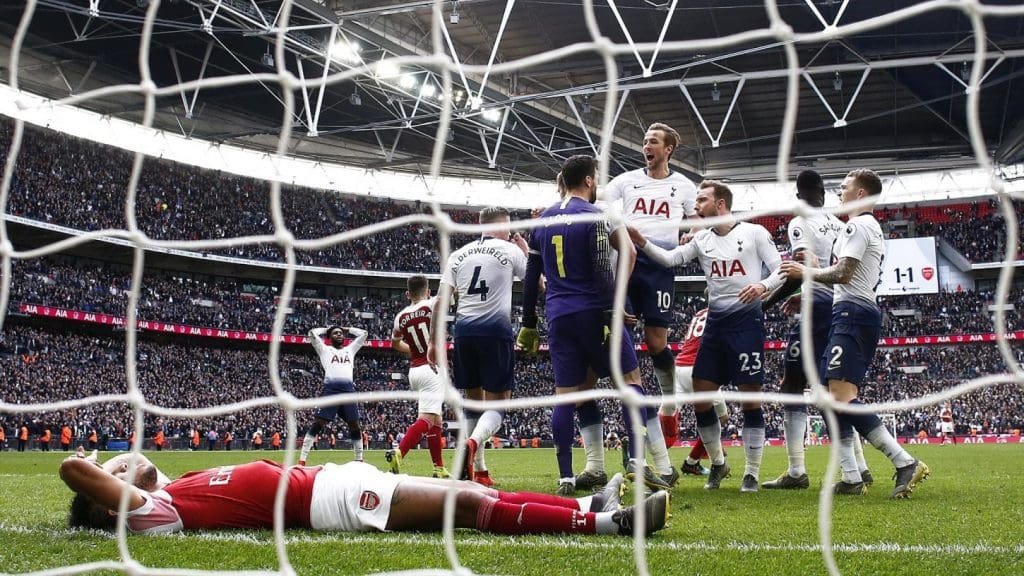 Tottenham Hotspur title run has likely ended after the 1-1 draw against Arsenal at the Wembley which has left them 11 points behind leaders Manchester City. Spurs now have to fight for a top 4 finish as Manchester United, Arsenal and Chelsea are at a touching distance from Spurs in the table.
Another defeat would directly drop Spurs to the 5th position in the league and would end their hopes of Champions League football next term. Spurs have dropped 8 points in their last 3 matches which seemingly ended their title fight against Liverpool and Manchester City.
Manchester United are now just three points behind Tottenham and Chelsea are 5 points behind Spurs having played one game less than them. Another defeat for Spurs and their top 4 finish will be in danger.
With 9 games still to be played Spurs need to be at their brilliant best if they are to finish in the top 4 this season.
Here's who all four sides will be facing over the coming weeks:
Tottenham Hotspur fixtures
09/03 – Southampton (a)
31/03 – Liverpool (a)
07/04 – Brighton & Hove Albion (h)
13/04 – Huddersfield Town (h)
20/04 – Man City (a)
27/04 – West Ham (h)
04/05 – Bournemouth (a)
12/05 – Everton (h)
TBC – Crystal Palace (h)
Manchester United fixtures
10/03 – Arsenal (a)
30/03 – Watford (h)
02/04 – Wolves (a)
13/04 – West Ham (h)
21/04 – Everton (a)
24/04 – Man City (h)
28/04 – Chelsea (h)
04/05 – Huddersfield Town (a)
Arsenal fixtures
10/03 – Manchester United (h)
01/04 – Newcastle United (h)
07/04 – Everton (a)
15/04 – Watford (a)
20/04 – Crystal Palace (h)
29/04 – Leicester City (a)
04/05 – Brighton & Hove Albion (h)
12/05 – Burnley (a)
TBC – Wolves (a)
Chelsea fixtures
10/03 – Wolves (h)
17/03 – Everton (a)
31/03 – Cardiff City (a)
08/04 – West Ham (h)
14/04 – Liverpool (a)
22/04 – Burnley (h)
28/04 – Manchester United (a)
04/05 – Watford (h)
12/05 – Leicester City (a)
TBC – Brighton & Hove Albion (h)