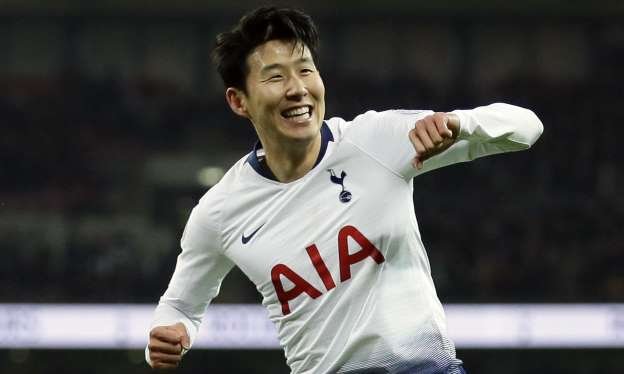 Tottenham have been a revelation since Pochettino's appointment as the manager, however, Pochettino has always been criticized for the lack of trophies.
Spurs last trophy win was in 2007-08 in the EFL cup against Chelsea. Since then the club has risen from a mediocre team to a team that competes and challenger for the trophy they play in but have never managed to win anything even though they have finished in the top 3 for the past 4 years and were runner-up on the 2016-17 season of the premier league.
Spurs are in great form of late which has led to fans dream of the Spurs finally lifting a piece of silverware.
Heung Min Son who has been in the terrific form of late helping the side demolish Everton and Bournemouth 6-2 and 5-0 respectively believes his side are unlucky to not win a trophy.
Son told Sky Sports, "We are just a bit unlucky for me, to be honest," Son, who has hit seven goals in his last seven Premier League games "
"We are close all the time. People are thinking, 'Ah, it's Spurs', but we believe, always this team believes in the title, but sometimes you just have to have luck, with a long season.
"We can win, we deserve to win. The players deserve to win something. Of course the pressure is going to be big [to win a title] but we have to just enjoy and bring positive energy, this is the most important.
"We are second in the table but still actually no one speaks about us, they talk about Man City and Liverpool. We are going our own way, it doesn't matter. People talking about us or not, it doesn't matter, we are just focusing on ourselves. We are going our way, and it's a positive way.
"Football is about surprise. People never talk about Man City, they are going to lose, but they lost two in a row. That's football. The season is long – if we keep on picking up points we'll see what happens at the end of the season."
Son is all set to travel to his national team to participate in the Asia Cup and will miss at least 5 games for Spurs.