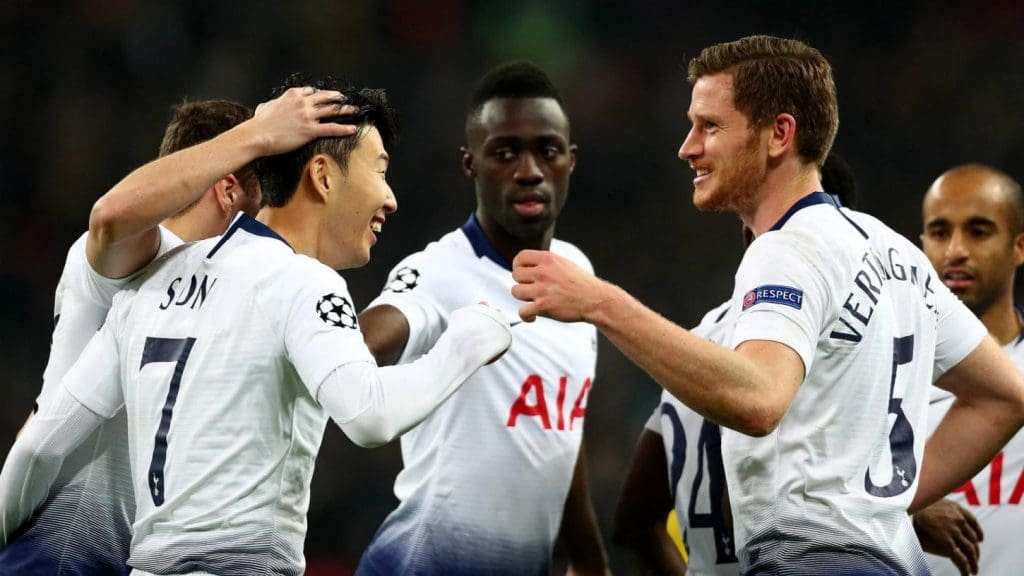 Tottenham fans are already buzzing over the new stadium, which with all the delays should be ready by the dawn of next season. There is one more thing to get buzzing about…
Photos of a potential concept HOME kit has done the rounds on social media in past couple of days and it has sent Spurs faithful into frenzy.
The kit has a feel of nostalgia being based on the iconic Hummel home shirt from 1986.
I'm really liking this concept 😮 very like the Hummel kit from the mid 80's. It's more than likely fake though, as we all know the AIA will be red on the home shirt 😒
The Nike logo looks sick too 👌🏼 pic.twitter.com/lJMYLa86H7

— Spurs Shay (@ShaySpurs) February 26, 2019
While it only may be a concept design, it just seems to be light years ahead of what Nike x Spurs are collaborating over the past few years.
Spurs are running on £30 million/year deal with US Based giants and are only into their second year of staggering fifteen years contract. Before Nike, Tottenham teamed up with Under Armour between 2012/13 to 2016/17.
Here is How some of Tottenham fans reacted:
That's so damn amazing. Best Tottenham concept kit I've ever seen

— Samuel (@Iron14Lion) February 26, 2019
I like the Nike kits BUT their lazy template strategy is really poor. Especially when u look at clubs like Chelsea and a lot of their gear (training tops etc) are exactly the same a ours even down to the colours.

— The Mockers (@MarkBennett81) February 26, 2019
God it's pure class

— Marcus Aurelius (@mcguckian) February 26, 2019
That would be a great kit. 1987 all over again

— Nige Watson (@TNWCleaning) February 26, 2019
Would be the best shirt in a long time, get it done @Nike @nikefootball @NikeUK

— londons finest (@cockneymagic) February 26, 2019