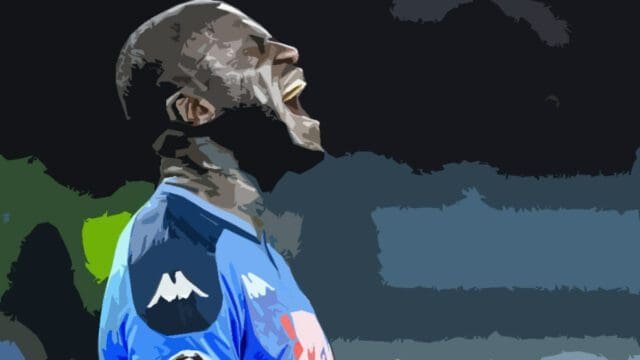 Tottenham have contacted Kalidou Koulibaly's agents in order to 'start negotiations' about a possible summer transfer. According to Sport, Antonio Conte's team might compete with Barcelona for the Napoli star.
Koulibaly has made it known to the Serie A club that he wants to go this summer according to the report, and luckily for him, they are prepared to approve it. This is owing in part to his positive connection with the club, but it is also due to Napoli's intention of achieving a fee this summer rather than losing him for free next year when his contract expires.
Barcelona is among those who have been 'completely informed' about the situation, and while they have not yet launched an offer, they know he will be available for a 'very attractive price.' However, they are not the only bidders; Chelsea, Tottenham Hotspur, and Juventus have all been approached for negotiations. Although, the Senegalese captain wants to move to Spain.
The Catalans are unable to make a move owing to their dire financial circumstances, but they do require a top-tier centre defender, and Koulibaly's asking price 'may be over €35 million'. Napoli's desire to sell is critical to any deal happening since they have previously refused to even discuss a deal with interested parties.
Author's verdict
Antonio Conte and Fabio Paritici are a match made in heaven for Tottenham Hotspur with the duo not messing about in the transfer market. The January transfer window saw the signings of Juventus duo Rodrigo Bentancur and Dejan Kulusevski who were both crucial in the North London's club's top 4 pursuits.
Conte is going to be heavily backed by Daniel Levy who has reportedly injected 150 million pounds into the club as "equity" which would be majorly used in strengthening the squad. Spurs are reportedly exploring a move for Alessandro Bastoni too along with Koulibaly. The pair form a formidable trio with Cristian Romero.
According to sources close to the club, Spurs are in the market for 6-7 signings as Conte looks to challenge for trophies next season. Spurs could be a force to reckoned with next season with the Italian's rebuild picking up pace.