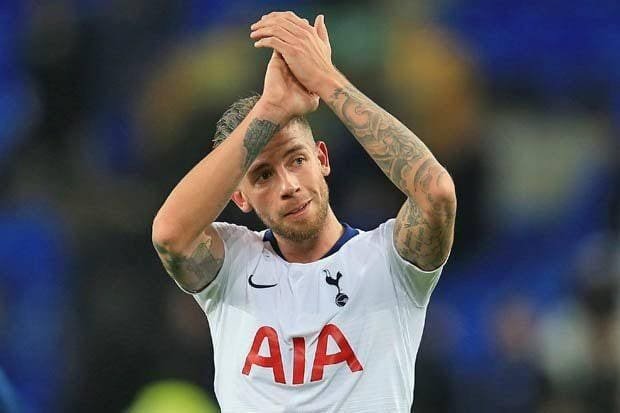 Tottenham defender Toby Alderweireld who was linked with a move away to the Manchester united during the summer's transfer window is likely to stay with Spurs for another year.
Manager Pochettino confirmed that Tottenham will take up their option to extend defender Toby Alderweireld's contract through to 2020.
Alderweireld's contract was set to expire in 2019 summer but the club are set to trigger an automatic 12-month extension to avoid losing him for free.
Manager Pochettino told at a news conference: "Yes, for sure. It is obvious. The same situation as Jan."
"It depends on if players are going to leave, and to have space to sign players," Pochettino said.
"It depends on players [going] out and then we're going to see if we can add some quality to help the team. But I think it's not going to be easy to add players in January. For sure it's going to be tough to add.
"Until the market is open it's difficult to talk because now we have a lot of games to play.
But for sure in January when the market is going to be open that's the moment when we're going to talk with different players – players that maybe come to talk with us because they want to leave or they want to play more."
"It's a normal period that we need to be open and careful about our decisions."
Spurs face Wolverhampton at Wembley on 26th December before travelling to Cardiff for their last fixture of the year.