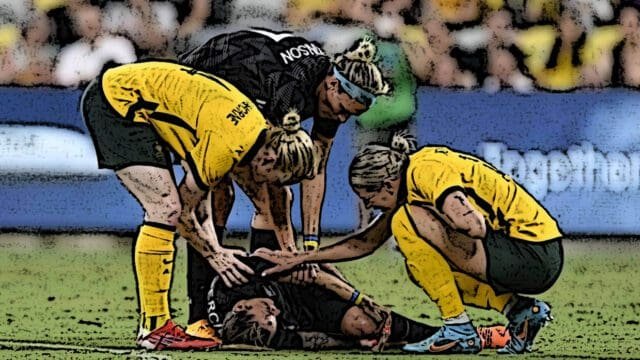 As reported by Tottenham Hotspur, Spurs Women Ria Percival suffered from an anterior cruciate ligament (ACL) injury while playing in an international friendly against Australia which was played on Friday.
"We can confirm that midfielder Ria Percival sustained an anterior cruciate ligament injury on international duty during New Zealand's friendly against Australia on Friday. The 32-year-old will now begin a period of rehabilitation and will miss the remainder of the season."
Ria has been a significant part of the Spurs' Women team under Rehanne Skinner, starting every game for the team this season where she slotted in the midfield for her through balls and staying out in the middle of the park and that certainly reflects on the stats – xGA-3.3 and 54 tackles made out of which 34 won. Her absence will come as a massive blow to Tottenham Hotspur women's team who sits at the 5th spot on the table with 28 points having played 17 matches. Percival has been nothing but phenomenal for the Spurs women's team playing in the midfield while also enacting a key role from the dead balls.
The news is also upsetting for the fans of her country of New Zealand as she may as well miss the next year's world cup in 2023 where the Kiwis are now without a key component of their team.
With the team now missing Ria's experience and defensive push in its squad, Rehanne Skinner has a difficult job to have someone fill in for her services for the rest of the season and beyond. Skinner has been known to pull off miracles and she might come up with one again – Spurs are in dire need of one…