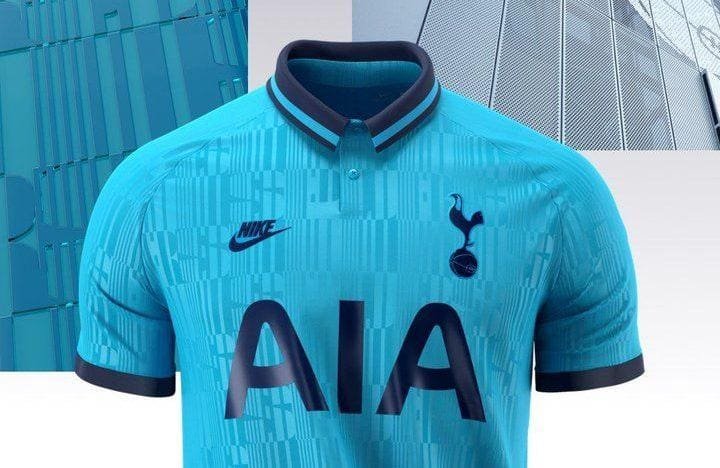 Tottenham have finally unveiled their third kits for 2019/20 season and they turn out exactly what we speculated it to be.
In the new Third kit, Nike have used their classic 90's logo along with a bright sky blue color, with navy logos, sponsors, and trims making it a must buy kit for the fans.
The collar looks classy with button up top and the texture of the sky blue sections.
Tottenham Spurs 2019-2020 third kit will boast an all-over graphic print that draws inspiration by the exterior design of the new stadium as well as incorporating the club's famous nick 'Spurs'. It can be seen on a glove.
This kit will be a huge hit among the fans.
"It's one of my favourite jerseys for sure, the light blue pops and the retro aesthetic goes down well. I can't wait to wear it to the European games especially this season," said lifelong Spurs fan and prominent UK rap star AJ Tracey, featured in the campaign imagery.
"Everyone will see the retro influence, it's a tribute to the jersey culture of the 90s," said striker and England captain Harry Kane. "When you see the light blue you think of those players who paved the way, and I hope this year we can wear it with pride to go all the way."
"Tottenham Hotspur have forged a reputation as a fearless and attacking side, so parallels to the style of those players of the past seem especially relevant right now," said Pete Hoppins, Nike Football Apparel Senior Design Director. "Spurs and light blue is one of those combinations that just looks and feels right, and hopefully the supporters will really embrace it this season."
The kits will be available for purchase in the Spurs Store starting tomorrow.