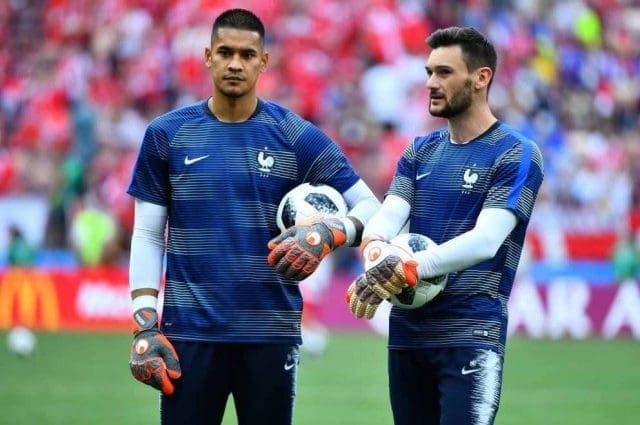 It has often been argued that a goalkeeper is the make-or-break member of any modern-day football side and Tottenham Hotspur will be in the market this summer for theirs.
Club captain and Tottenham's No:1, Hugo Lloris has not aged well as he has been prone to several mistakes in the last 2 seasons, including the current one. With Lloris turning 35 at the end of this year, Tottenham are going to target a replacement for the Frenchman in the summer. A possible replacement for Lloris could be fellow Frenchman and Premier League goalkeeper Alphonse Areola, who is currently plying his trade at Fulham.
WHY SHOULD SPURS TARGET ALPHONSE AREOLA?
Alphonse Areola, since his loan move to Fulham last August, has performed beyond expectations for the Cottagers with the 28-year-old producing incredible saves week-after-after with a less than decent backline in front of him.
Areola has always been an incredible keeper since his Paris Saint Germain days while the Frenchman did his job reasonably well at Real Madrid as well. This season, Areola has averaged a save percentage of 75%, something similar to Ederson, and better than the likes of Alisson, Edouard Mendy, David De Gea, and Manuel Neuer. Also, Areola has only kept 1 clean sheet less than Hugo Lloris this season, however, with a better backline like Tottenham, Areola could perform much better.
Additionally, an important statistic at top clubs is how likely a goalkeeper is going to stop dangerous crosses coming into the box. Areola has topped this list against every goalkeeper of the Top 4 Premier League clubs, with Areola's 10.3% stop percentage far better than 2nd placed Alisson with a 7.8% stop percentage.
Moreover, a club like Tottenham needs a keeper who has sufficient ball-playing abilities and Areola fits the bill for these as well. The Frenchman is 1st in the Premier League among the keepers for passing the ball between 5 to 30 yards. However, Areola needs to be much better with his long-range passing as Areola has often squandered the ball away to opposition heads rather than to his teammates.
However, Areola has excelled in so many areas with an inferior squad and a far less experienced backline. Given the right team, Areola could be achieving world-class numbers season after season. Areola is athletic while his positioning and reflexes are just as good as any Top 4 Premier League goalkeeper. Currently, on loan from PSG, Areola will certainly not mind playing for a Top 6 Premier League club.
An intriguing incentive for Tottenham would be Areola's price tag as PSG are ready to accept any offer between £15-£20 million and given Areola's qualities, it is a bargain. However, with Fulham having an option to buy Areola in the summer, things could get a little tricky for Tottenham.
Tottenham also have the likes of Koen Casteels, Andre Onana, and Mike Maignan on their radar but if money is the priority for Tottenham, Alphonse Areola could solve Tottenham's goalkeeping issue in a jiffy this summer.