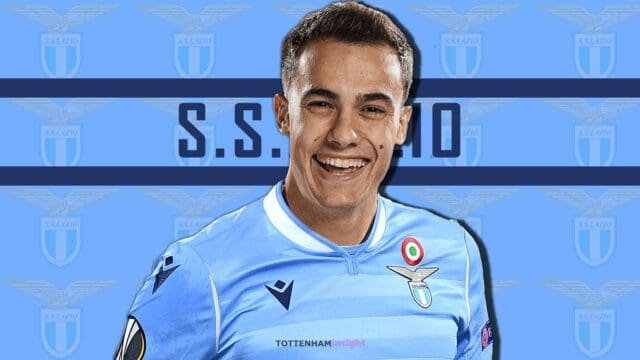 Tottenham Hotspur has seen a flurry of transfer activity this summer, with several arrivals and departures. The Londoners have been very active in the transfer market as Spurs have set about getting manager Antonio Conte the players that he needs to challenge at the top end of the table.
They have seen a whopping seven new signings this summer, with a total of around £108 million spent so far. There have been lesser departures in contrast, with Conte focusing on squad depth and strengthening his numbers for a gruelling season ahead. There have been a few players who have left the club on loan, with Tanguy Ndombele, Joe Rodon and Giovani Lo Celso, all leaving on loan transfers. According to reports out of London, there could be one more high-profile departure on loan before the end of the summer window. Fullback Sergio Reguilon is reportedly set for a move away from the Lilywhites, with a few interested clubs are circling and looking to pounce on the talented defender.
Reguilon came through the ranks of Real Madrid, shining on loan at Sevilla before signing for Tottenham Hotspur. He enjoyed a good start to life in London and was a regular in the lineup until the arrival of Antonio Conte. The Spanish fullback failed to impress the Italian coach and lost his place in the starting eleven. Reguilon also suffered from a few injuries soon after Conte's arrival and Ryan Sessegnon took his place in the lineup, impressing the manager and nailing down a spot. This summer saw the arrival of Ivan Perisic to provide experience and cover for Sessegnon, meaning that Reguilon has fallen further down the pecking order.
As a result, the 25-year-old Spaniard has been deemed surplus to requirements and has been allowed to look for a move elsewhere. His talent and skills are well-known, and he has no lack of suitors, with a few clubs vying for his signature. Italian club Lazio are said to be at the forefront of the race, and are in pole position to land the fullback's signature. Tottenham are willing to let Reguilon go out on loan, but will include a buy option, with the price reportedly to be set at €20 million.
Lazio manager Maurizio Sarri could be pleased with acquiring Reguilon, who will not only provide competition and depth in the squad but could also be an upgrade over Dimitrije Kamenovic and Riza Durmis, the existing left-back options at the Italian club. The Spaniard is very reliable in both attack and defence, and is comfortable playing in a wing-back position or in a back 4. He is very good on the ball, and his crosses into the box are pinpoint. An aggressive defender, Reguilon excels at pressing and defending higher up the pitch. Despite occasionally getting caught out, his proactive style allows him to pin the opposition's winger back and make the most of transitions by covering ground quickly with his pace.
With the FIFA World Cup just around the corner, the 25-year-old will be looking for regular playing time to break into the World Cup squad. At Tottenham, he will not be afforded the playing time, and a move to Lazio could be a very good deal for all parties involved. Besides Lazio, fellow Italian club Atalanta and Premier League newcomers Nottingham Forest are also very interested in signing the player. A move to Atalanta could well materialize with Spurs looking to sign La Dea's Ruslan Malinovski, and a deal including Reguilon could be brokered. However, the Spaniard's wages could be off-putting for La Dea.
Nottingham Forest have also been very active in the transfer window, and could look to strengthen their left-back roster. A Premier League experienced player could appeal to Forest, and staying in England might also appeal to the player. Spurs are in talks with all clubs, and it could come down to the player's decision. With the days ticking down until the window ends, Sergio Reguilon must be desperate for a deal to be completed soon, and it remains to see where the player ends up moving.