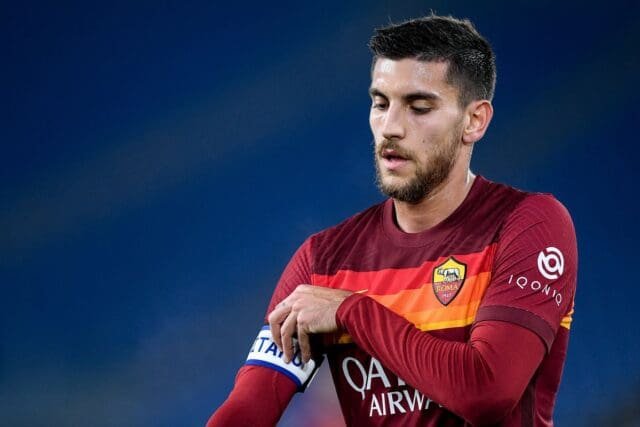 Tottenham Hotspur are desperate to add firepower and creativity to their squad. They have already listed nearly seven players who are up for sale and the majority of them may leave the club very soon. Amidst all this, the North London club is desperate for new additions.
The newly-appointed boss Nuno Espirito Santo wants to add AS Roma's midfielder Lorenzo Pellegrini. According to a report from Italian news outlet Gazzetta dello Sport, Spurs are pressing hard to sign him with the newly appointed Director of Football Fabio Paratici leading the charge on the deal. Fabio was previously the chief football officer at Juventus and he has a good relationship with the top management of AS Roma. This could work in Tottenham Hotspur's way if used rightly.
AS Roma had just appointed Jose Mourinho as their new manager a month ago and Mourinho has his own plans on the player he wants and does not want at the club. Roma are currently prioritising signing Arsenal midfielder and Switzerland captain Granit Xhaka. Jose Mourinho admires him a lot and wants him at Roma. While Roma are in a difficult situation financially, which means that they will be forced to sell some players to make new additions as promised to Jose Mourinho.
Reports from Gazzetta dello Sport suggest that AS Roma could be ready to sell Lorenzo Pellegrini if the right offer comes. The exact fee is not stated as of now but his contract with AS Roma suggests his release clause to be around £30 million. The 25-year-old is also entering into his final year on contract with Roma. If Spurs are ready to provide the asking price, the Italian International could be heading to North London.
But do Spurs themselves have the finances in order to fund a move? No.
As of now, many reports suggest that Spurs would have to first sell to fund any incomings. There are around seven players that Tottenham Hotspur have made up for sale but there is not any movement as far as outgoings are concerned. Spurs have hardly done any business this summer both in terms of incomings and outgoings which is quite baffling to witness since their Pre-Season is already underway.