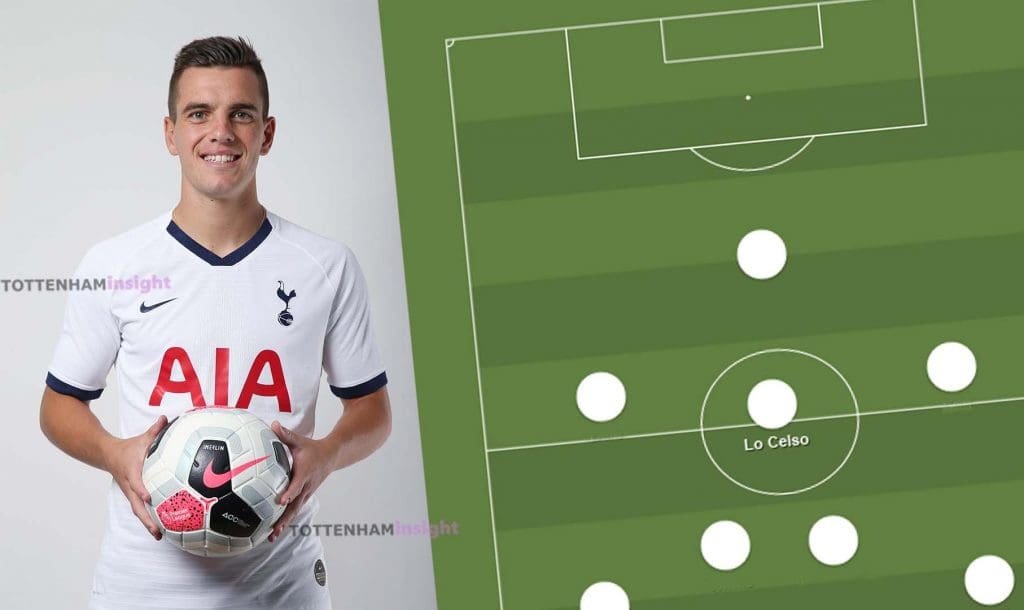 Giovani Lo Celso is in a merry place, and why not. The Real Betis midfielder has joined an elite club in Tottenham Hotspur. He can only be more merrier and on cloud nine if he gets to prove his mettle against an insoluble side.
Manchester City and Spurs take on each other in gameweek two at Etihad Stadium. The Champions began their campaign the regular way, liquefying the opponents with their calm. Spurs on the other hand too did their usual, getting 3 hard earned points over Aston Villa.
Spurs would want to give themselves a real hope of  "so assumed" to be called Premier League Champions of this season. For Spurs to do so, Manchester City have to be drowned and busted. Not that the Lilywhites are incapable of doing so, it's just that City is unbeatable.
The Argentine can prove out to be Pochettino's trump card. The Ace what we may call him, Lo Celso's debut is perfect only if it is against City. The midfielder may be new to Premier League but has already had taste of brutal attack when playing against Barcelona and Real Madrid.
It's no loss for Pochettino to start Lo Celso alongside Eriksen. Both the playmakers can orchestrate really well with each other given that Eriksen is made to play on the Right with Celso being awarded more central role in midfield.
Giovani Lo Celso may definitely feature in the midfield and if he really does, the team may shape up like: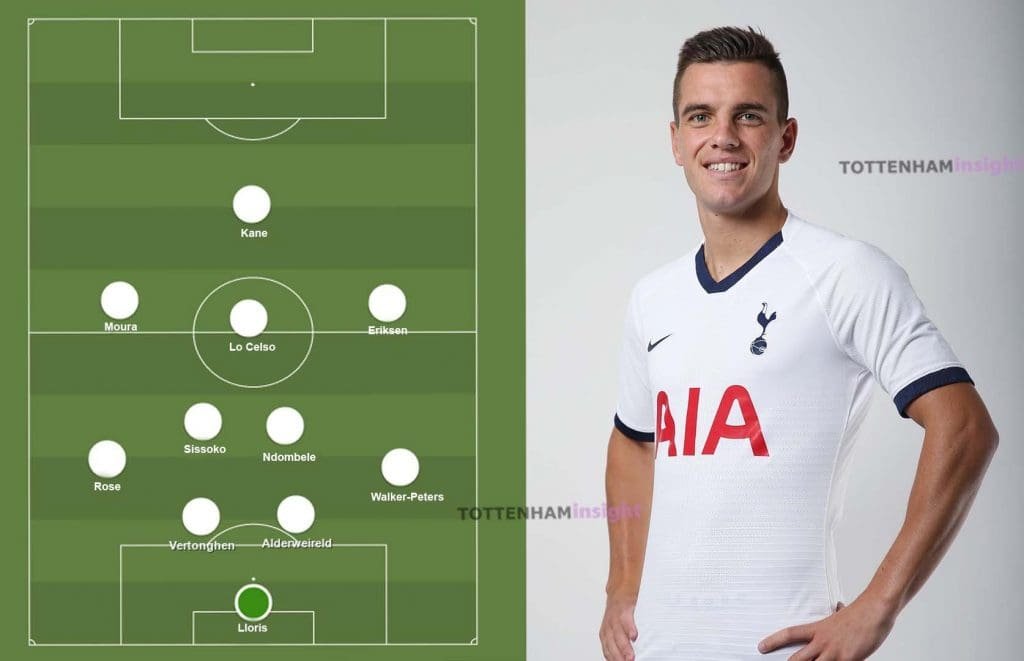 The goalkeeper will be our usual Hugo Lloris. Basically, the defensive line will be unaltered with Danny Rose and Kyle Walker-Peters on either side, Jan Vertongen and Toby Alderweireld on the heart of defence.
The midfield position in more of a defensive quadrant will see Tanguy Ndombele and Moussa Sissoko tuning up with each other. The attacking midfield, however, will see a debutant. Giovani Lo Celso in centre of attacking midfield, Christian Eriksen on the right and Lucas Moura on left.
The lone striker and our knight in shining armor will hold the realm of attacking third. Harry Kane it will be as the centre-forward.
A potential and horrifying XI that should bitter the taste of Guardiola's food.