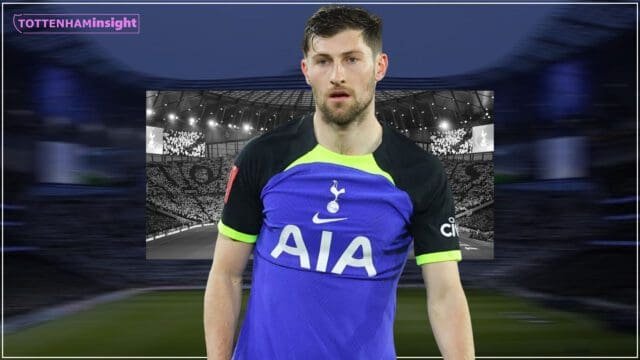 Tottenham Hotspur are reportedly willing to entertain offers for defender Ben Davies when the transfer window opens.
Despite Ben Davies still being a regular in the Spurs squad in the recently ended campaign, the club is prepared to move him on come summer, regardless of who takes charge at the helm. There is a recognition for a significant overhaul in the squad's core, as Spurs aims to be more than being just competitive in the upcoming season.
Ben Davies has two years remaining on his contract at N17. However, the club has decided not to offer him a new deal and are open to selling him during the summer transfer window. According to a report by Football Insider, Levy values the 30-year-old left-back at £15 million and is willing to consider selling him if an offer of such magnitude is received. The Welsh international has been a loyal servant to the club since joining from Swansea City in 2014, amassing 310 appearances in the Tottenham shirt. It is speculated that his last match for the club may have been the clash at Elland Road.
While Davies may be underrated by some fans, his age and the need for squad rejuvenation make this summer an opportune time to part ways. Tottenham could still secure a decent transfer fee for the experienced defender, allowing him to explore new opportunities. Although there are expectations that a final decision on Davies' future will be made only following appointment of a new manager.