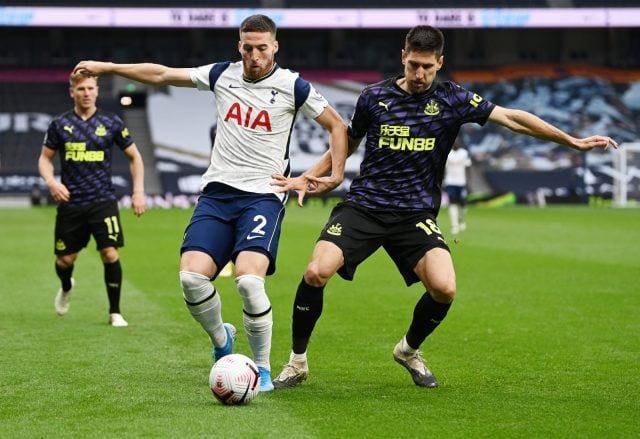 Tottenham Hotspur had arguably had one of the best transfer windows in the Premier League era at the start of this season. Daniel Levy did a fantastic job in addressing Mourinho's concerns bringing in a new left full-back, a backup striker to Harry Kane, a third choice goalkeeper after Michel Vorm left the club this summer, a backup centre-back, a solid defensive midfielder, and a new right-back in Matt Doherty.
After a good start to life in North London as with many players leaving on international duties, Doherty also contracted the COVID-19 virus. Many players like Kai Havertz and Paul Pogba have talked about the difficulties in getting back in the best health and preparing for a competitive footballing fixture after contracting the virus. But the Irish International has now had plenty of time to make a comeback and a revival in Serge Aurier has not helped the case and apart from a mistake against Leicester City has arguably been one of the best full-backs in the league.
Matt Doherty needs to step up big time if wishes to become the starting right back at Tottenham. Minutes have are hard come by and if the 28-year-old right-back continues to make mistakes as he did against Leeds where he was sent off for going for a not so needed 50/50 challenge with Pablo Hernandez in the 92nd minute of the game, well the manager was not too happy with him as well.
At Wolves, he was well known for making incredible runs on the right flank but now it seems he is taking the safe options avoiding to take his opposite one-on-one and on the defensive end he is looking shaky at times.
It's true that this is his first opportunity at a big club. While at Wolves he played in a three at the back system with Conor Coady and Willy Boly providing defensively for him, this is not the case at Tottenham where if he decides to take on offensively and the opposition manages to make a counter-attack due to Doherty losing possession then again the blame would be shifted on him.
Doherty now faces an uphill task in displacing Serge Aurier and it will be interesting to see if he manages to do it.