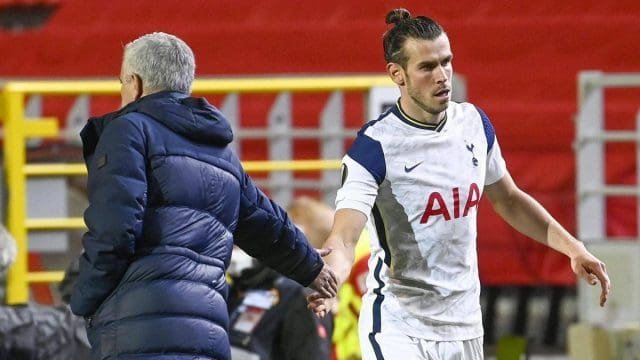 Gareth Bale has failed to make an impact on his trip back to London but Harry Kane's knee injury could present the winger with an opportunity to relive the nostalgic days of 2013.
He has been fragile in his confidence because of which he has occasionally given his manager a reason of joy. The Welshman is still capable of playing at an elite level and needs a goal or two before he starts donning the Tottenham Hotspur stadium just like the way he used to rule Wembley.
Bale had spent four years under Harry Redknapp where he developed exponentially and rose to the summit after having a breakout season in the Champions League. The former Spurs manager has given Jose Mourinho a piece of advice on how to get the best out of Gareth Bale and use his tenet i.e natural explosiveness.
"He's hardly had a chance, to be fair to him. He didn't play well against Brighton, but who did? He was no worse than anyone else," Redknapp told Sky Sports. "Gareth can play, again. You've got to know him. As great a player as he has been, he was in the top five players in the world when I had him and he went to Real Madrid. He's not an overconfident person.
"You've got to get into him, tell him how good he is, get him out on the training ground, put a dummy against him, get the worst player you've got to defend against him, and keep giving Gareth the ball."
"Tell him you're going great, I want to get you going. He can play, he's a fantastic talent. He's only 31, he doesn't drink, he doesn't smoke, has he lost his pace? He's not had a run yet.
"If the team was playing well and Kane was on fire, he's on form with Son, what a forward line that could be. Jose's a top manager, it's his job to get the best out of these players. They're bringing people on in front of Gareth Bale who couldn't lace his boots."
The Welshman came in with fanfare with fans expecting the famous names in Harry Kane and Heung-Min Son playing alongside the Welshman. The trio was expected to cruise every set of defenders coming their way but could not meet the expectations. They have only started two Premier League games together, one of which was the defeat against Brighton.
Gareth Bale, however, would now have to step up with Kane set to miss at least two weeks of football due to an ankle injury. The 31-year-old forward will have the onus of replacing Harry Kane's traits and it will all have to start from the training ground.
He as we all know possesses the skills to take the team down all by himself and it is only the lack of confidence that is keeping him at bay. Jose Mourinho and his management should focus on having quality training sessions with the loanee who if clicks can help the Lilywhites finish in the top four.