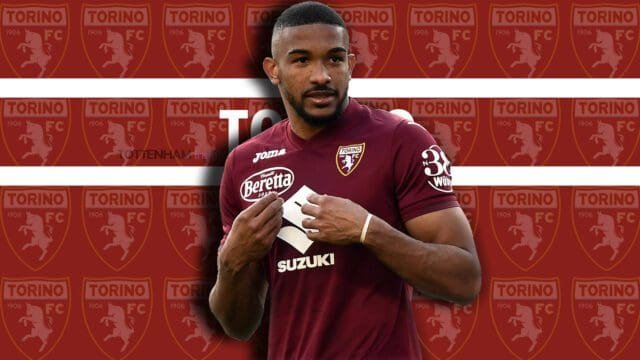 Gleison Bremer, 25, has been the talk of the town with his consistent and rock-solid defensive displays for Serie A side Torino. The star center-back has continued to impress throughout this season for the Italian side, and although his contract was renewed, Bremer appears to be more than ready for a big summer transfer.
Who is Gleison Bremer?
Joining Torino from Atletico Mineiro in 2018 for €5M, the Brazilian center-back has wowed Italians with his physical strength, keen sense of positioning, and incredible aerial ability.
In 50 attempts, Bremer has made 41 successful tackles, achieving an 82% success rate. He is well known for his ability to win aerial duels against potent strikers while also outrunning them on counterattacks. Some fans have described the defender as the 'Brazilian Nightmare' for the strikers in the Italian first division.
In his 94 appearances for Torino, the center-back has also scored 11 goals for his team. His exceptional heading ability has made him a very important threat in the box, receiving crosses and finishing off the rebound properly.
It has been a tough couple of seasons for Torino. It seems Bremer's presence in the team is a bright spot for them, however, his time with the club can be numbered as the defender is set to leave the club this summer and has been linked to European giants like AC Milan, and Liverpool and now Tottenham Hotspur.
Why is Bremer a perfect fit for the Spurs?
Conte's arrival brought a defensive maturity to the Spurs' team with the players still settling in with his tactical and physical intensity.
With the fight for the top four looking intensifying and having a genuine chance of making it to the UCL the following season, Tottenham will be looking to increase the quality as well as the depth of their squad, and Bremer seems to be an ideal fit for this squad.
In the Spurs defence, Dier, Romero, and Davies are the preferred back three. Players such as Davinson Sanchez, Joe Rodon, and Japhet Tanganga are kept as backup.
With Japhet Tanganga and Rodon rumoured to be leaving the club in the upcoming transfer window (at least on loan), Bremer could be an ideal signing for Antonio Conte to ensure a stronger partner to Romero for the upcoming campaign.
As the summer window and end of the season approaches, Bremer's future is already a hot topic of discussion among the fans. While some speculate that the defender will stay in the Italian League joining AC Milan, the others argue that he will be a better fit for the Premier League.
Tottenham Hotspur are expected to make an offer of £50M for the Brazilian in the hope to sign him in the upcoming summer transfer window.
Regardless of the outcome of the possibilities, it's safe to say that Bremer will be an invaluable asset to this Spurs team and will be a welcome addition to the squad.