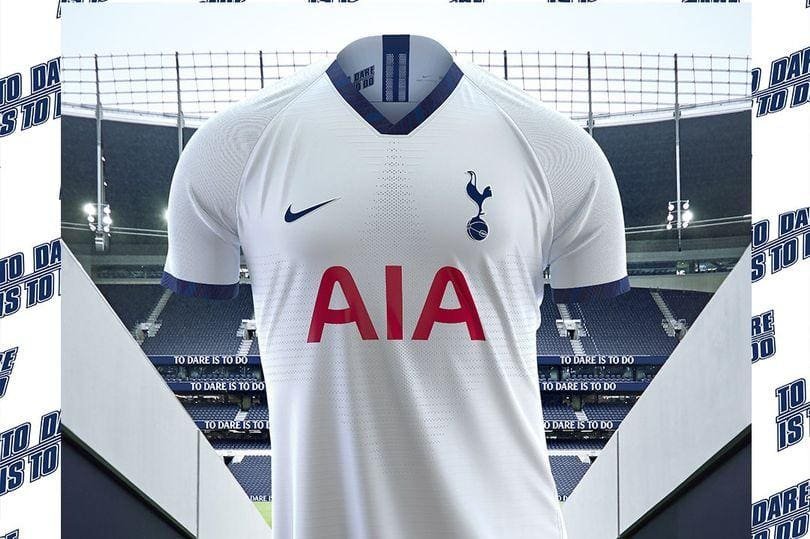 Tottenham have finally unveiled the new home kit for the season 2019/20.
The good news for Spurs faithful is, they did get rid of the fading shade from last campaign's design and the new shirt resembles the iconic white with blue frame, styled with V-neck collar and trim on the sleeves. The trim contains words 'Spurs' woven into the fabric.
Here is a look at Spurs primary code for next season:
The clubs celebrates their motto inside tee's collar with print, 'To Dare Is To Dream'.
"It's a special time at the club right now. The team has been making great progress, and with the move to the new stadium it feels like we have real momentum behind us," says Tottenham and England striker Harry Kane. "The kit looks great, it has a classic feel to it; it's 100 percent Spurs."
Pete Hoppins, Nike Football Apparel Senior Design Director says, "Tottenham Hotpsur is a club which has been on an upward trajectory for some time now.
"They are doing it in a determined, skillful and fearless manner — all the characteristics we associate with young Londoners. Given all of this positivity, we felt it was only right to deliver kits that are Tottenham, through and through."
The primary kit will be worn by the first team for the first time when we face League rivals Manchester United in Shanghai on 25 July.