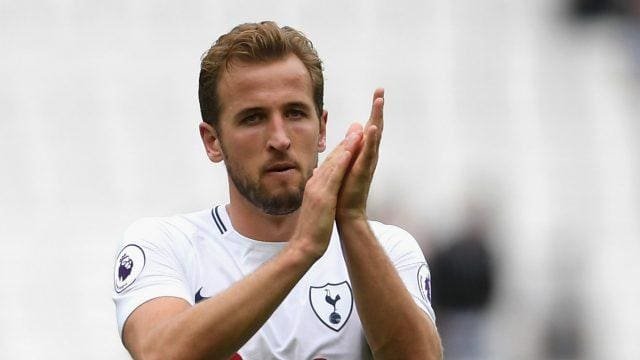 Following the 2018 World Cup, Harry Kane's reputation as a striker was at an all time-high, winning the Golden Boot and captaining the Three Lions to a fourth place finish.
Till 2018/19 season, Kane had scored at least 21 goals in each of his last four campaigns narrowly missing out on Thierry Henry's record of scoring 30 goals in three consecutive seasons. This amazing form led to claims that he was one of the best No.9's in the world alongside Cristiano Ronaldo and Robert Lewandowski.
But in the following season, Kane suffered two cruciate ligaments injuries and upon his comeback he looked like a shadow of the player who was on the top of his game. On numerous occasions the Spurs academy graduate was rushed back from injuries to play the crucial ties and this hastiness by Spurs led to Harry's drop in form and xG numbers were at an all time low.
But fast forward 18 months, the England captain is back to his original best scoring goals for fun whilst also sharpening his chances creating abilities. How has he done it let's make a quick dive into it,
For years every fan and pundit alike has called on Harry Kane to take proper time to comeback from injuries and when the entire world was seeing the COVID-19 turn from an epidemic to a pandemic, football like all the other things in life had to take a step-back. This gave Harry Kane the much needed rest to recover from injuries with the 27 year-old who soon to make a comeback from a Thigh muscle rupture. Pre-March the English captain took less shots and created less than one chance per game both of which were career lows.
Getting a three month break from football meant Harry Kane was back in the best shape of historic career. Between October 2014 to January 2019, he just missed 9 Premier League matches while also appearing in two International tournaments (2018 World Cup & 2016 Euros). Meaning Kane did get time away from football from four consecutive years!!
The former Leicester City striker has started his 20/21 season in a bang scoring 7 goals and providing 9 assists in just 9 league games scoring every 115 minutes compared to 162 minutes in 19/20.
Also Tottenham Hotspur under new head coach Jose Mourinho are playing differently. At the time of writing, Spurs rank 2nd in the league for goals scored whilst taking the 4th most shots in the league. The resurgence of Tanguy Ndombele and the valuable addition of Pierre-Emile Højbjerg has strengthened the side on multiple fronts. The signing of Spanish International Sergio Reguilon has brought the team the much needed speed and dynamism from the left-back position. With a better set of players, Kane was always going to play much better.
The biggest talking for all the Tottenham faithful has been the Kane-Son partnership with Son arguably being the biggest recipient of Kane's new found creative abilities. Seven of Kane's nine league assists have come for the South Korean captain and they are amongst one of the most successful duos in Premier League history.
It is safe to say that Harry Kane is the best striker in the world right now putting up better numbers than FC Bayern Munich's Robert Lewandowski's outstanding 2019-20 season. But it remains to be seen whether Kane can sustain these metrics for the entirety of the season.