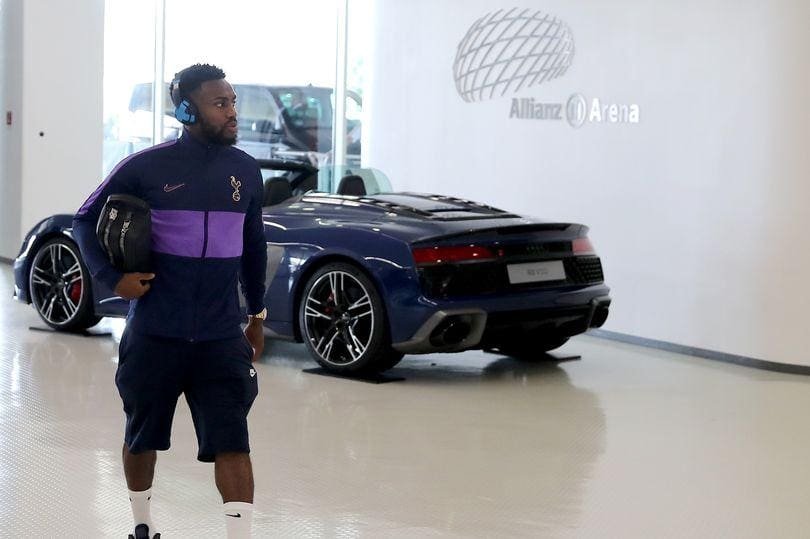 Danny Rose made his return to Tottenham after failing to materialize a move away from North-London, as he made his first appearance of the preseason for Spurs against Real Madrid in the Audi Cup earlier today.
Number of Spurs faithful took to Twitter talking about Danny Rose's performance in the first half and majority of them were steely about letting him go anywhere this summer.
Danny Rose missed out on Tottenham's traveling squad to Singapore and Shanghai, and the club's official websites confirmed that the Englishman was given extended time to arrange a move away from Hotspur Way.
Despite being back with the squad, Rose's future remains in the air, and judging from his display against Real – many of fans are buzzing over his stay.
With Ben Davies missing, Pochettino gave Rose a spot in the starting eleven in the Allianz Arena, Danny featured for forty-five of which and has certainly earned his stay – atleast for the upcoming campaign.
Rose was impressive in his forty-five in the shins, he looked calm as well as aware about the proceedings around him and his sharpness gave away no indication that these were his first minutes of the preseason. Danny also caused Madrid problems upfront and his performance has led many to believe that it would be a mistake to ship him off this summer.
Danny remains one of the betters around the globe, and Tottenham fans would be hoping for window to rundown before any significant offer comes in.
I've been so impressed with this first half performance. Lamela coming in from the right has been extremely effective. Ndombele, I love you. Foyth has had fatzard in his pocket and defended well. Rose, doesn't even look like he's missed pre season. Don't sell him! #COYS#THFC

— The White Wall (@Glory_THFC) July 30, 2019
#THFC 1st half player ratings and notes
Gazzaniga 6.5
Rose 8 – losing him would be complete stupidity
Toby 6.5
Jan 6
Foyth 5 – not a great rb
Ndombele 6.5 – loose passing early, got better
Winks 5.5
Lamela – 8 – great drive forward and dribbling
Kane – 8
Son – 6
Eriksen – 5.5

— E-Spurs USA 🇺🇸 (@e_spurs_usa) July 30, 2019
It's great to see Danny Rose in a Spurs shirt! 😍 #COYS

— Harry Hotspur (@HarryHotspurWHL) July 30, 2019
Selling Danny Rose would be one of the dumbest moves we've made in a while. Come @ me. #COYS

— SamZ (@ztranche) July 30, 2019
I think this first half showed Danny Rose is here to stay and there is nothing you can do about it. Don't even speak about his age because Marcelo is 31

— Sox and Spurs (@SoxSpurs) July 30, 2019
Half time thoughts:

Should've scored at least 2 more
Lamela is looking very sharp and we've been missing his trough balls
Ndombele is class. Him and Winks in midfield is working well
Kane much slimmer and faster
Rose please don't leave
Foyth as RB is a no from me

— OnomahIsABaller (@SpursD22) July 30, 2019
Danny Rose is still the best left back in English football

— Herbo (@HerbMcDerb) July 30, 2019
Levy, we are a patient fan base, let's just do this and I will be delighted:
Eriksen new deal 5 years
Toby new deal 3 years
Sign Zaha 60m
Keep Danny rose
If the above happens then we are strong! #COYS#THFC

— Gards (@Gards44) July 30, 2019