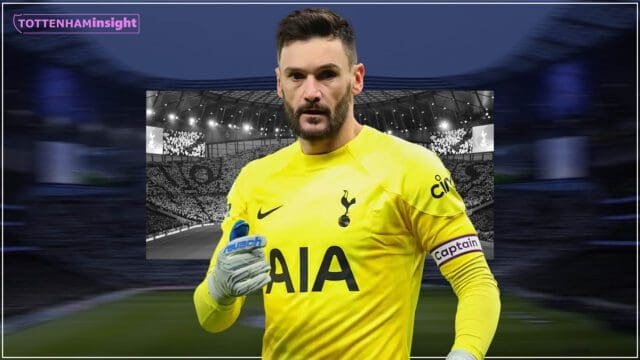 Tottenham Hotspur captain Hugo Lloris seems inclined to not accept the offer he has from Saudi Arabia and would favour a move elsewhere, according to the Athletic.
That Hugo Lloris' time at the club is coming to an end is no new news. The French World Cup winner has been a pale shadow of his former imperious self for quite some time now. He does not look like he has it in him to continue as our number 1.
With little over a year left on his contract with the club, it seems almost certain that Lloris will leave the club in the summer. This is where an offer from a Saudi Arabia club that would have seen the Frenchman triple his current salary was put forward.
However, it does look like the talented 36-year-old has other ideas in his head. Yes, we have seen a number of high-profile names go to Saudi in recent times. Cristiano Ronaldo was the first to take this leap and the likes of Karim Benzema and N'Golo Kante have followed.
Lloris though seems more keen on following the likes of Ilkay Gundogan and Eden Hazard in rejecting a proposal to move to Saudi. The talented goalie has made no secret of his desire to return to Nice.
A move to Nice will be an emotional career decision for Lloris. He has the chance to go back to his homeland where it all started and have an amazing swansong to his career. The only thing though is Kasper Schmeichel sized problem that the French club have. With the former Leicester City man really impressing for the Ligue 1 club, there is no chance that Lloris finds a place in the team ahead of the Danish veteran. This could throw the Nice option out of the window.
That said, there are so many other clubs in France who'd love to jump at the chance of signing Hugo Lloris. After all, the Tottenham man is a World Cup winner and his contribution to Les Blues will never be forgotten.
Hugo Lloris has been a great servant to Tottenham over the years and his contributions for the club will never be forgotten. He is a true leader who played with passion for the shirt but time waits for no one. At this point, the Frenchman looks every bit of his 36 years and under a new manager in Ange Postecoglou, Tottenham need to move in a new direction. This starts with a new number one in-between the sticks. Let's wait and see who we go for.