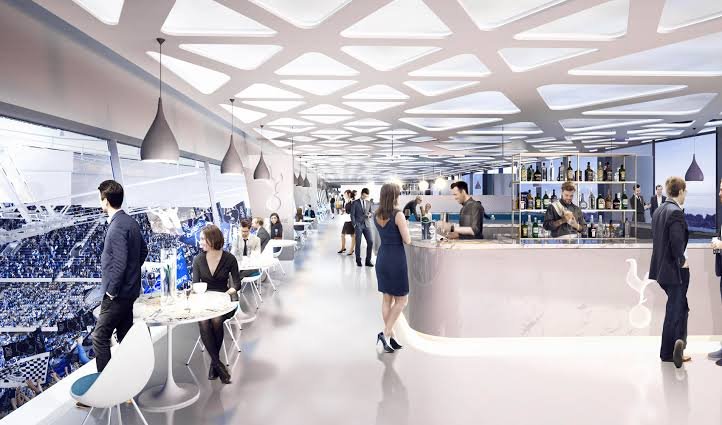 After finally making their much awaited move to their new stadium last season Spurs are set to upgrade their new stadium following complaints from fans.
After a delay of almost a year Spurs moved into their new Billion dollar stadium in April last season.
The new stadium since its opening has been touted to be one of the best stadiums in the world by many Pundits.
The stadium has a the largest single tier stand in the UK, the longest bar in Europe, a retractable pitch to hold NFL matches and an unprecedented offering of food and drink outlets.
However, the Sun reports that some of the Tottenham players wives have complaint that their VIP area under the West Stand is not up to requirements.
The report also reveals that after hearing the complaints, the club has now agreed to spend £1million to further improve the VIP area.
A source close to Spurs was quoted saying that, Certain people have made their feelings clear. It was thought they'd be grateful, not complaining.
The improvement works on the stadium will take place during the off-season so that they are ready before the start of the upcoming season.