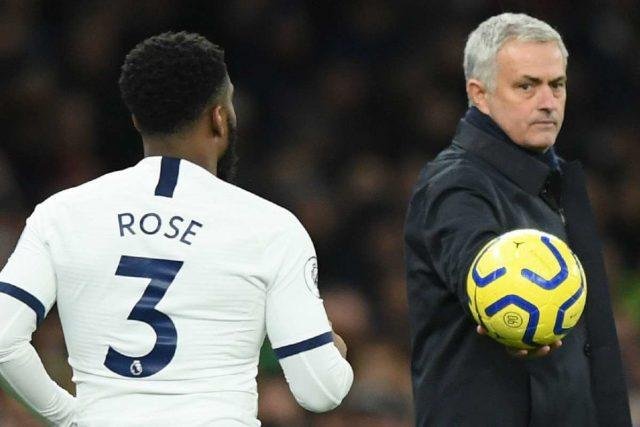 Danny Rose's exile from Tottenham Hotspur looks to be over, that is if the reports from Football Insider are to be believed.
Jose Mourinho had left the Champions League runner-up out of his 25-man squad for 2020-21 Premier League season and the Europa League. The England International was involved in a heated argument with former Chelsea and Manchester United head coach after Rose expressed his frustrations over a lack of playing time.
Rose wanted to leave Tottenham desperately after spending the second half of last season on loan at Newcastle but a failed move to Watford denied him the opportunity to do so.
Tottenham are looking to terminate his hefty £70,000-a-week contract with a mutual agreement looking close. Speaking on this situation Jose said,
"Danny is not part of our squad. Danny wanted very, very, very much to leave in the January window last season. Why? Because he wanted to play and play and play. He went to Newcastle and in that moment I had immediately the feeling that a player with his mentality, his desire of being always first choice, always because he didn't hide that he was thinking of the national team and the Euros, I always thought that our future would be Ben Davies and, at that time Ryan Sessegnon. Then later we got the opportunity to get Reguilon and that was also good for Ryan because it gave him the possibility to leave and to play and to have this experience in Germany, also for a kid to grow up it was great for us. So in this moment we had Ben Davies, Ryan Sessegnon and Reguilon. It's as simple as that. Danny didn't become part of our plans. Then the market, the market, the players make the market, the agents make the player's market. If he didn't find any solution that he was happy to move, it's something you have to ask him."