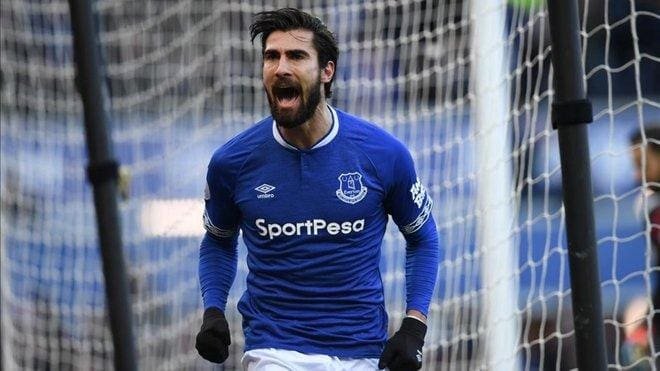 Tottenham is reportedly keen to bring in Barcelona midfielder Andre Gomes after the player enjoyed a successful loan spell with Everton in the Premier League this season.
Tottenham Hotspur chairman Daniel Levy is set to make £30million offer for highly impressive 25-year old midfielder. Everton does not have a buying option included In their loan deal with Barcelona and Spurs could snatch the player making a higher bid for the player.
The report from 'The Telegraph' also reveals that "Tottenham were interested in signing the Portuguese international in the 2018 summer transfer window and are now eyeing the midfielder up again."
Barcelona will be willing to let the player go for a fee in the region of £30 or above. The player has a similar playing style to Spurs midfielder Moussa Sissoko.
The sale of Midfielder Moussa Dembele in January has left a void in the Tottenham side and Gomes has the attributes and quality that could fill in the place left by Dembele.
Gomes has a passing accuracy of 85% which is one of the best in the league and has also managed 1 goal and 2 assists for the club this season.
The Toffees also want to sign Gomes on a permanent deal but the Portuguese International was keen to distance himself from any decision until the season was over. "Now it's about finishing the season in the best way possible, to give my best in every training session and in every match. We'll see about my future at the end (of the season)."
At just £30million price tag Gomes could prove to be a game changer at Tottenham Hotspur.
WATCH: The Real André Gomes