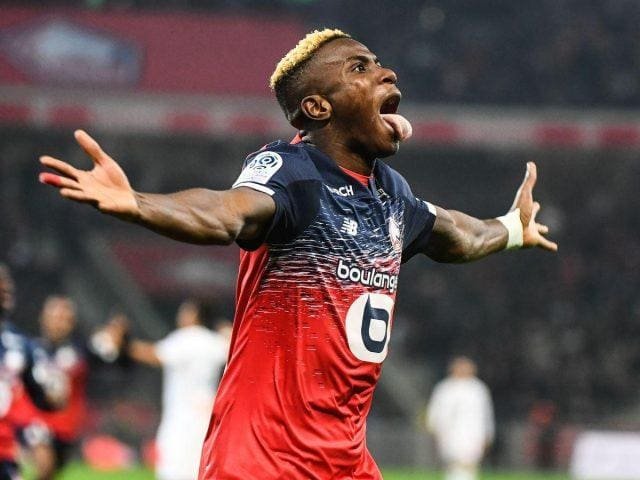 Tottenham believe they can hijack Victor Osimhen's proposed £70million move to Napoli. Reports from France and Italy have suggested that the Lille forward is very close to signing for the Naples club but a few complications have arisen.
The Nigerian forward changed agents just a few weeks ago and due to this, a few complications have arisen. According to RMC journalist Mohamed Bouhafsi, Napoli hope to complete the deal in '24-48 hours max' and a meeting will be held soon to sort these differences out.
Due to these complications, 'two English clubs, including Tottenham' are 'trying to slide into the uncertainty'.
Despite Tottenham trying to hijack this deal, Bouhafsi has made it clear that the Italian giants have a 'big lead' and 'only a last minute financial disagreement' would affect Osimhen's move to Naples in any way.
Beside Bouhafsi, Sky Sport Italia journalist Fabrizio Romano has also reported that Osimhen is just 'one step away from joining Napoli'. The Italian giants 'are now working to complete last details with Lille and his agents' and then the deal will be 'financially completed'.
Jose Mourinho has somewhat of a reputation for hijacking deals in the past with the Alexis Sanchez to Manchester United deal being an example while Spurs CEO Daniel Levy is also known for his similar deals.