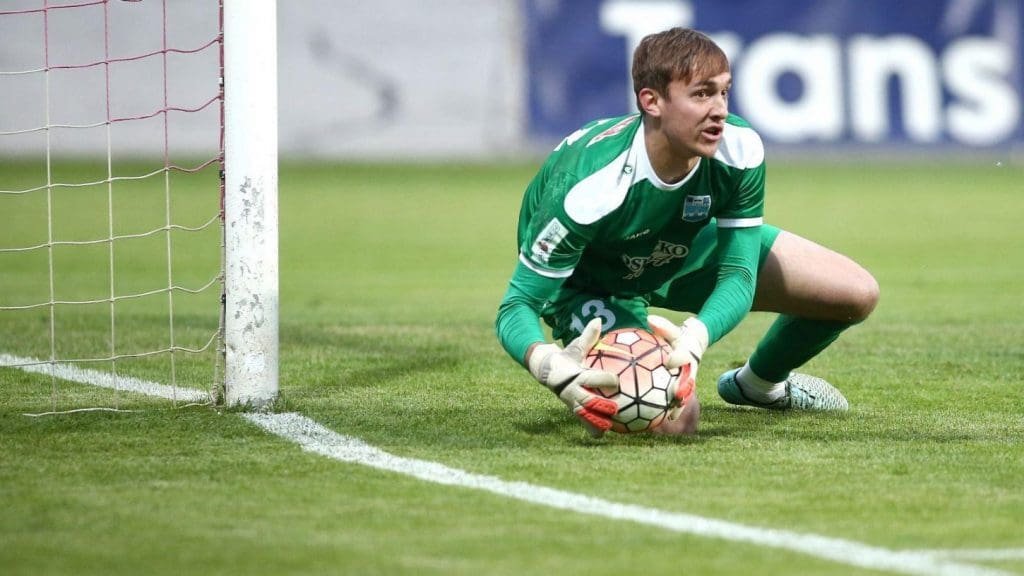 Tottenham are reportedly interested in signing Croatian International goalkeeper Marko Malenica as a replacement for veteran Hugo Lloris.
Hugo Lloris has enjoyed somewhat of a decent campaign but failed to show consistency in his performances and was at the receiving end of a lot of criticism from fans and pundits. The goalkeeper made a number of high profile errors the most recent being the one against Liverpool that saw Spurs bottle their 1-1 scoreline and suffer another defeat.
Lloris is reportedly set to leave the club at the end of the season, with second choice keeper Paulo Gazzaniga taking the no.1 spot in the team from next season after delivering great performances for the club in the FA cup and EFL cup.
According to the Daily Star, "the north Londoners are looking to bring in 25-year-old Malencia as back-up "
Malenica currently plays for Croatian side Osijek and is available for as less as £1million this summer. The shot-stopper has put up some great performances and has been liked with number of clubs from Europe.
Pochettino, however, has praised the current no 1 stating "He is my captain," Pochettino said earlier this month. "He's one of the best keepers in the world. There's no doubt. There's no doubt that Hugo is one of the best and he's going to be in the goal.
"I think Hugo is going to be, like always, great for us. He was great for us. He was so important in all that process in five years, and for sure he's going to be one of the most important players for the future of the club too."
At £1million, Malenica seems like an investment the club won't regret and should not take twice before making a formal move for the player.