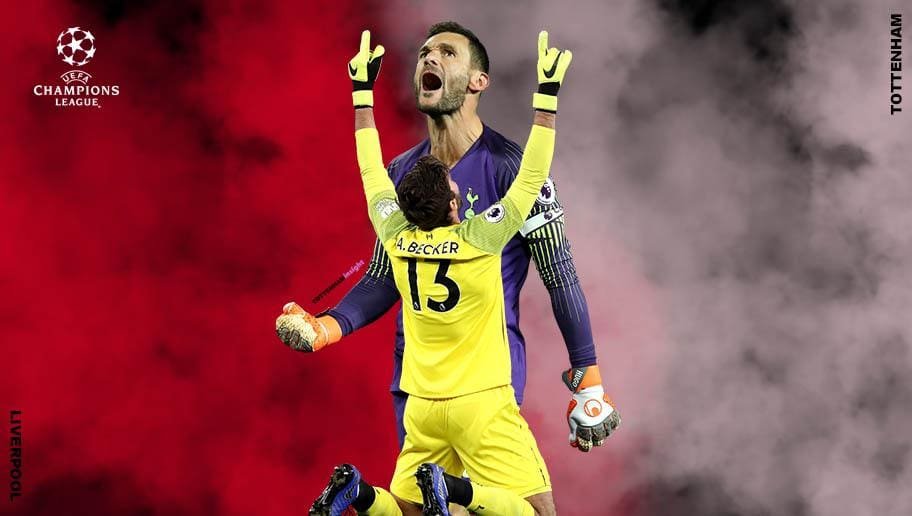 As the days are passing away, the excitement for the UEFA Champions League final gets intensified. Tottenham Hotspur goalkeeper, Hugo Lloris, will compete with Liverpool's Alisson Becker in the final showdown.
Goalies have to play a critical role of standing erect in front of goal and not let the rocket-driven shots from strikers breach them.
The area where they guard is fragile and even a slight blunder could lead to a disaster for them and gift a silly advantage to the opponents. Hence, they have started becoming players of utmost importance in footballing arena.
Here we glance at both the English Premier League clubs keeper
Hugo Lloris
With his wonderful performance against Ajax in the second leg of semi-final, the team will travel to Madrid for the final.
When the Ajax were leading with three goals, Lloris stood like a wall and didn't allow them to count more until the final whistle blew after Lucas showstopper's hat-trick.
Liverpool's agile strikers can flummox any defence and thus will be a challenging night for Lloris to stand between the woodwork.
The France captain, this year World Cup winner, would be aiming to clinch the UEFA title as well and would surely boost up his teammates to dream the same.
Alisson Becker
With Liverpool having Virgin Van as a resilient defender, the major responsibility rests upon Becker who has with his talented abilities never led Klopp's head down.
In the breathtaking second leg semi-final against Messi-led Barcelona, he proved once again that he can stand still in the thunderstorm. All the attacking chances and shoots created by Barca strikers went in vain because of the exceptional keeping by Becker. Thus gained a clean sheet that too against Barcelona, which is no less than achieving a milestone.
Allison has been of paramount importance for Liverpool this season, not only in the Premier League where he holds the record for most clean sheets but also in the Champions League. This guy is never too afraid to run into the shoes of the attackers which make him a beast to beat. Standing tall, making superman saves and winning games for his team has now become a piece of cake for the Brazilian.
If Becker is Liverpool's knight in the shining armor; Lloris is the keeper with mighty gloves. If Becker breathes fear and skills; Lloris is coupled with experience and talent. None has a hole within.