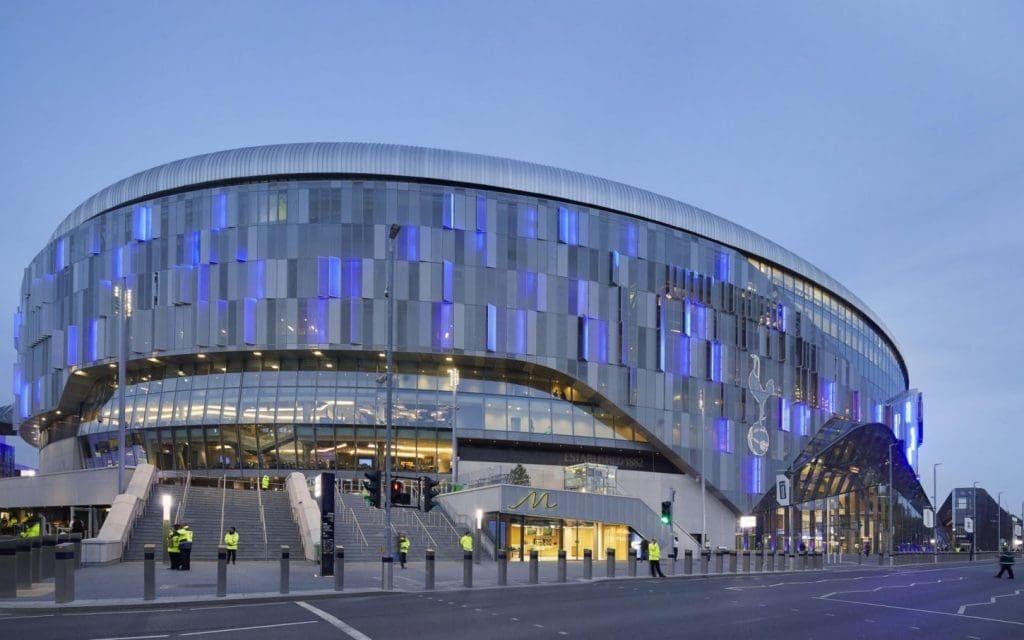 Tottenham Hotspur have received the green signal by the Haringey Council to increase the stadium capacity of the newly built Tottenham Hotspur Stadium.
Even though fans are not permitted to enter the stadium to watch football matches, Spurs are in the process of increasing seats in their amazingly designed new stadium.
According to the application, Tottenham are planning to add 547 seats, an increase from 62,303 to 62,850. In terms of seating capacity, Spurs already have the second biggest stadium in the Premier League with only Manchester United's Old Trafford ahead of them.
The Haringey Council has approved of the plans and said, "the total amount that they can achieve without significant alterations to the stadium".
The Tottenham Hotspur Stadium has had another increase in capacity approved. https://t.co/j1OFlrfQPt

— Tottenham News (@Spurs_fl) October 12, 2020
The report further said, "the additional seats will be accommodated through minor modifications to the south west and south east tunnels, the insertion of seats in areas such as the lateral gangway in front of the media tribune, through reconfigured access points and the introduction of some demountable terracing to allow greater flexibility between wheelchair platform and standard seating configurations".
This will come as good news to Spurs fans as football gears up for return of fans back into the stadiums in the near future with the Premier League recommending the British government to allow fans in limited amounts.