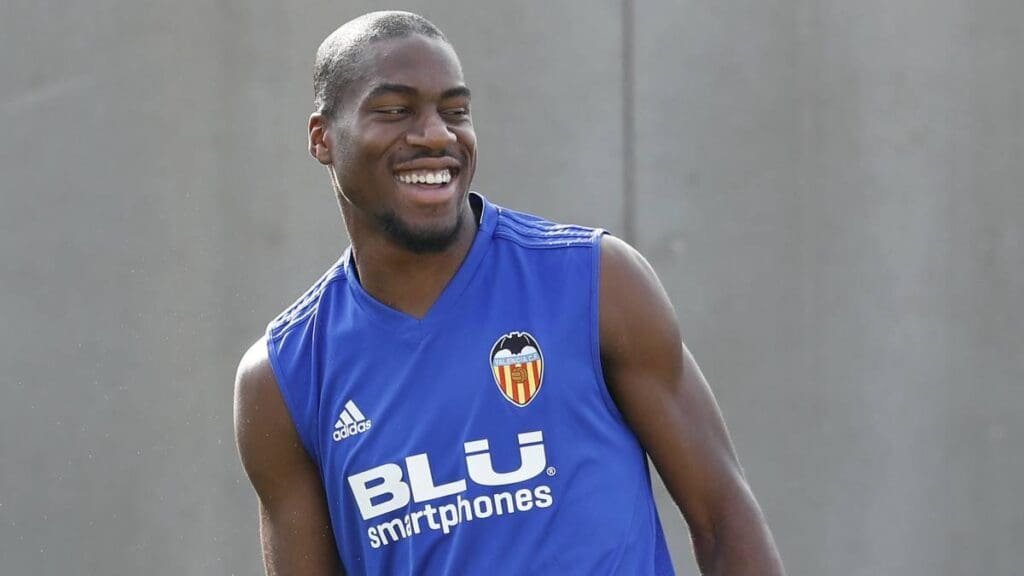 According to Evening Standard, La Liga side Valencia CF are willing to allow their star midfielder Geoffrey Kondogbia leave the club for €30 million this summer.
The 27-year-old Central African Republic International, who can either play as a defensive midfielder or a central midfielder is been identified as an upgrade to out-of-form summer signing Tanguy Ndombele.
Tottenham obviously have few amount of options in their midfield having already let go off some of their midfielders who were surplus to requirements. Though, the signing of Ndombele brought early hope and relief to the fans whom have been craving for an all round midfielder who could turn defensive action into attacking opportunity through deep midfield progressions. But unfortunately, he has found life at White Hart Lane particularly difficult.
Struggling to find a regular game time under the previous coach Mauricio Pochettino and picking up some injuries through the first half of the season, he was seen as a player that had quality but unlucky with injury.
Ndombele has since suffered the same setbacks under Mourinho. With Jose Mourinho known to be a coach of little patience nor who gives room for hit-and-miss performances from his players, it makes the signing of a new midfielder a possibility during this summer transfer window.
With the news that Jose Mourinho is believed to have been a long admirer of Kondogbia, and with the report of his potential availability during the summer, Jose Mourinho will be hoping to convince the club management to sign the Valencia midfielder as either a replacement for or a competitor with Tanguy Ndombele.
With limited options available at Tottenham's midfield, Kondogbia's addition would definitely add to much needed experience and cover to strengthen their midfield position towards next season.