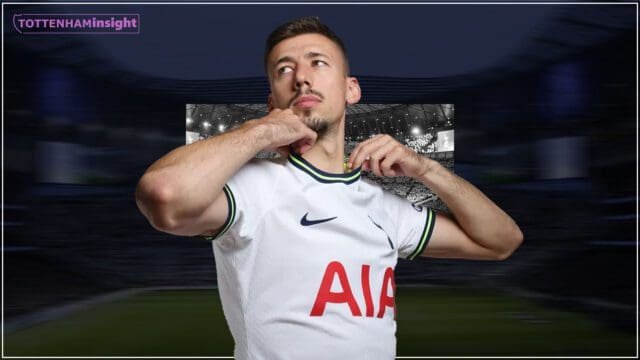 Tottenham Hotspur's relentless pursuit of Barcelona's talented defender, Clement Lenglet, shows no signs of waning. As reported by the esteemed Spanish outlet, Mundo Deportivo, negotiations between the two clubs are still underway, shedding light on the ongoing saga.
Last summer, in a bid to address their pressing need for a dependable center-back, Spurs secured Lenglet's services on loan from Barcelona. However, their attempts to secure their top-priority defensive targets proved futile.
Tottenham's Relentless Pursuit: The Long Road to Securing Lenglet
In a recent announcement, Barcelona made it known that they have granted Lenglet permission to postpone his return to training until July 18th. This development indicates that the Catalan giants anticipate the Frenchman's departure this summer.
Yet, it seems Lenglet's performances have left Tottenham wanting to sign him, as they now contemplate the possibility of securing his services permanently, albeit at a reduced price.
Barcelona president Joan Laporta himself has confirmed ongoing discussions with Tottenham, expressing unwavering confidence in reaching an agreement for the highly talented center-back this time around.
Barcelona's Financial Constraints: Lenglet's Departure Becomes Imperative
Barcelona's delicate financial situation has compelled them to seek profitable departures for players who do not fit into Xavi Hernandez's plans. Lenglet finds himself in this category, providing Tottenham with an enticing opportunity to capitalize on the Spanish club's predicament.
Although initial expectations hinted at a swift resolution, the process has taken longer than anticipated. As a result, fans are left pondering the potential obstacles that may be hindering the completion of this significant acquisition.
At this point, Barcelona just want some football club to take Lenglet off their hands. He holds a huge bearing on their wage bill, something that they are looking to cut down ahead of the new season.
Defensive Restructuring at Tottenham: Lenglet's Potential Impact and Beyond
Tottenham's defensive restructuring is set to extend beyond the potential addition of Lenglet. The club is expected to part ways with Eric Dier and Davinson Sanchez this summer, making room for fresh faces to bolster their backline.
The defence last season at Tottenham was absolute shambles. Guarded by an ageing Hugo Lloris, the team under Antonio Conte and later Cristian Stellini shipped goals left right and centre.
From a squad value perspective, Lenglet would undoubtedly be an exceptional signing for Tottenham. The outcome of these negotiations remains to be seen, but one thing is for certain: Barcelona are desperate to get the Frenchman out of the club and we must take advantage of this.