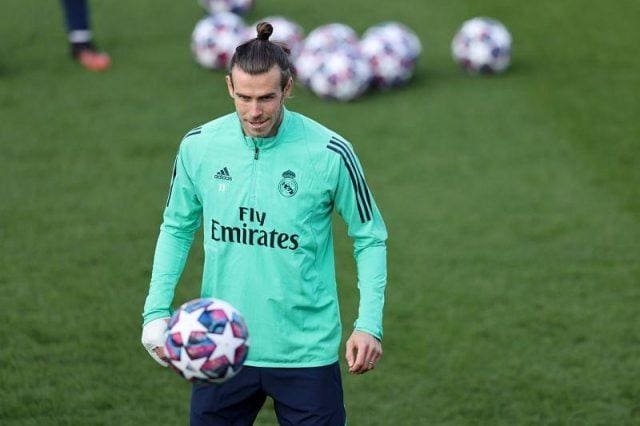 Tottenham boss Jose Mourinho believes that the club needs to make several signings in order to improve their sixth-place finish in the Premier League and compete with the rest of the top-six teams.
Gareth Bale's name is again on the list of players linked with a move to N17. He spoke to BT Sport after the appointment of Jose Mourinho last year, praising the club's decision to employ the Portuguese manager.
"Having [Jose] Mourinho there is an amazing statement from the club, I think he's a serial winner. Tottenham want to win trophies and I don't think there's a better partnership than Mourinho and Tottenham together to try and win some trophies."
Spurs have not had much luck in bringing trophies to the club in recent years. In fact, the club have just won two trophies in the Premier League era, the League Cup back in 1999 & 2008.
Bringing in Mourinho and replacing Pochhetino showed how the Spurs board were desperate for a manager who can deliver trophies and end their barren run.
Gareth Bale has endured a torrid time at Madrid after a six-year spell at Tottenham. The 31-year-old has had plenty of public fallouts with manager Zidane and fans, and his future at the club remains uncertain.
The Welshman has undoubtedly made some important contributions for the club in major games, helping them clinch two LaLiga titles, and winning the Champions League four times.
Former Spurs player Jurgen Klinsmann voiced his desire to see Gareth Bale make a move back to North London. "Time goes by so fast as a player and you cannot waste it. This is the worst punishment for a player to be on the bench.
"The most important thing for every player is to be on the field and to play. When this doesn't work out, sooner or later you have to come to a conclusion and consider a move. There is a point in time when you become a professional player when you would like to earn a decent amount of money that you can put on the side to feel a bit safer, but once that goal is achieved there is only one other thing that matters – playing and scoring goals and building your playing record.
"You want to leave the game one day in your 30s and say 'OK, look at my career there, I managed to score in X amount of teams and X amount of goals in different competitions.
"A player like him, we would like to admire him week in, week out on the television. As a Tottenham fan, I would love him to come back to Spurs."
Bale has made just 20 appearances in all competitions this season, and has made just a couple of appearances for Real Madrid since February.
The Los Blancos are desperate to get rid of the winger, who earns a massive yearly wage in excess of €15m, but considering the financial blow due to Covid-19 it'll be difficult to find clubs who can match his current wages, especially Tottenham.
Jose had tried to sign the winger back when he was in charge of Manchester United and remains a long-standing fan of the Welshman.
Several reports suggest that the 31-year-old is open to make a loan move and Mourinho will be happy to bring in a fantastic winger to the club.