Atletico Madrid are ready to sell Thomas Lemar but are we ready to buy him? Is he worth the money Madrid are going to sell him for? Is he as an addition required in the squad? And if the answer is yes, should Tottenham try and get him for a lower fee? A lot of questions to be answered, so let's scan the benefits of Lemar joining Tottenham, if any.
The French international has a flurry of international trophies under his belt and is a match winner. The forward has been lauded for his dribbling skills, pace and intellect of the game. He is the winner of last World Cup and boasts plenty pace with ball under his feet.
Analysing his current stats though may not reveal him as an interesting prospect. The winger has been a dull affair for Diego Simeone's squad and has found it difficult to get his life going at Madrid.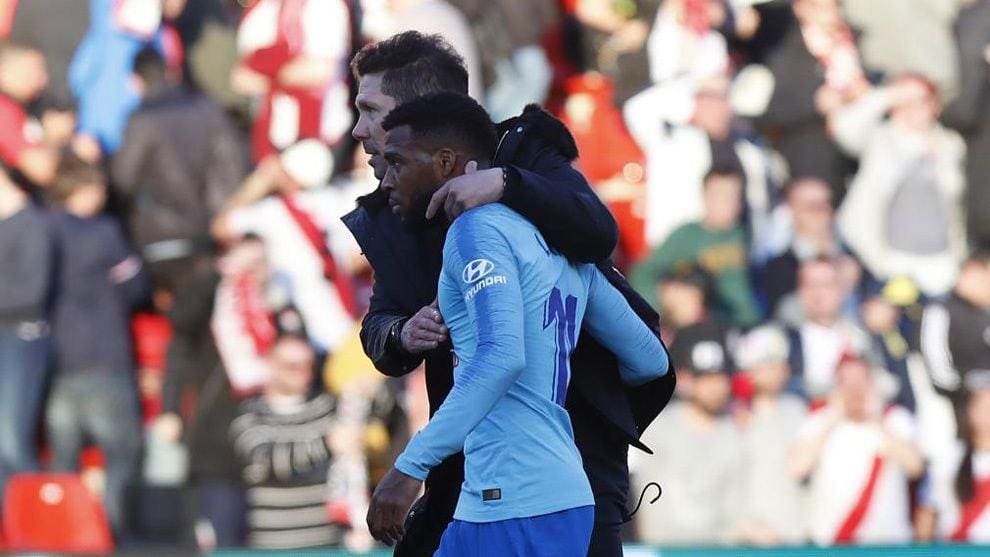 The 24-year-old has only 3 goals in 64 games that he has played at Spanish Capital and has registered only 6 assists in that time. The player is asking a fee around £60 million and looking at his performances at Madrid, I would say it's a waste.
Spurs if do buy him, will get him on loan at a fee of around £5.1 million until the end of this season. A huge sum to ask for only a period of 6 months but Spurs do have an option of buying him on a permanent basis for additional £51 million in June.
The only benefit Tottenham can get from signing Lemar will be when they sign him successfully for a fee under the asked amount and with their neighbours Arsenal also eyeing the winger, signing him for a lower amount will be tough.
I, personally would not want an addition of winger in the squad but would rather want a like-to-like substitute of injured Harry Kane; someone like Aleksander Mitrovic who will be an asset for the squad and not just an addition on the bench.