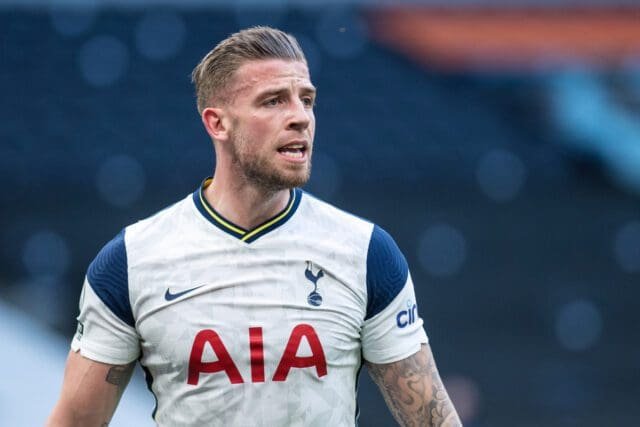 Tottenham Hotspur are looking for reinforcements under the guidance of the newly appointed manager Nuno Espirito Santo. The new boss is looking at a lot of players and he is in constant touch with the Spurs management on which player he wants and which player is a surplus requirement.
Toby Alderweireld is a player who the management wants to offload this summer. It's not that Spurs are pushing him to leave, Toby personally has reiterated to the club management that he wants to leave. He already said that at the beginning of the transfer window itself.
The player was granted his wish and according to various reports, Toby Alderweireld is closing on a move to Qatar's Al-Duhail. It is suggested that Tottenham have agreed on a deal with Al-Duhail for £13million. This deal will see the 32-year-old move to a very different league in terms of intensity.
#Tottenham have accepted an offer from Al-Duhail for Toby Alderweireld, with deal subject to personal terms and medical in Qatar https://t.co/gauxqFIfwy

— Mike McGrath (@mcgrathmike) July 24, 2021
Many other clubs too were interested in the centre-back including Antwerp. A move to Antwerp would have seen Toby returning to his hometown from where he started playing football. But Spurs knocked out an offer from Antwerp since the offer was said to be way below the North London club's asking price.
Toby Alderweireld joined Spurs from Atletico Madrid in 2015. Before the move, he also played for Southampton on loan. Spurs were impressed by his loan spell at Southampton and they eventually decided to sign him on a five-year deal for £11.4 million.
Since joining Toby Alderweireld made nearly 172 appearances for Spurs in the Premier League alone but he made only 25 appearances in the Premier League last season. He was an integral part of the Tottenham Hotspur squad under Mauricio Pochettino. In his time, Spurs entered into their first Champions League final but after 6 years at the club, it was time to move on. Toby wanted to follow a new project and now he inches close towards joining Al-Duhail. The deal will most likely be completed in the coming days.